Welcome to Foundation Stage Two
Keep an eye on our blog for updates on what we are doing this year.
Foundation Stage 2's Blog
FS 2 (Foundation 2) on: Foundation Stage 2's Blog
Outdoor Friday this week has been about length to correspond with our indoor maths learning! We have tied ribbons around a tree, collected lots of sticks and ordered them according to size, made hand prints with a long concertina paper and decorated a chalk outline of ourselves.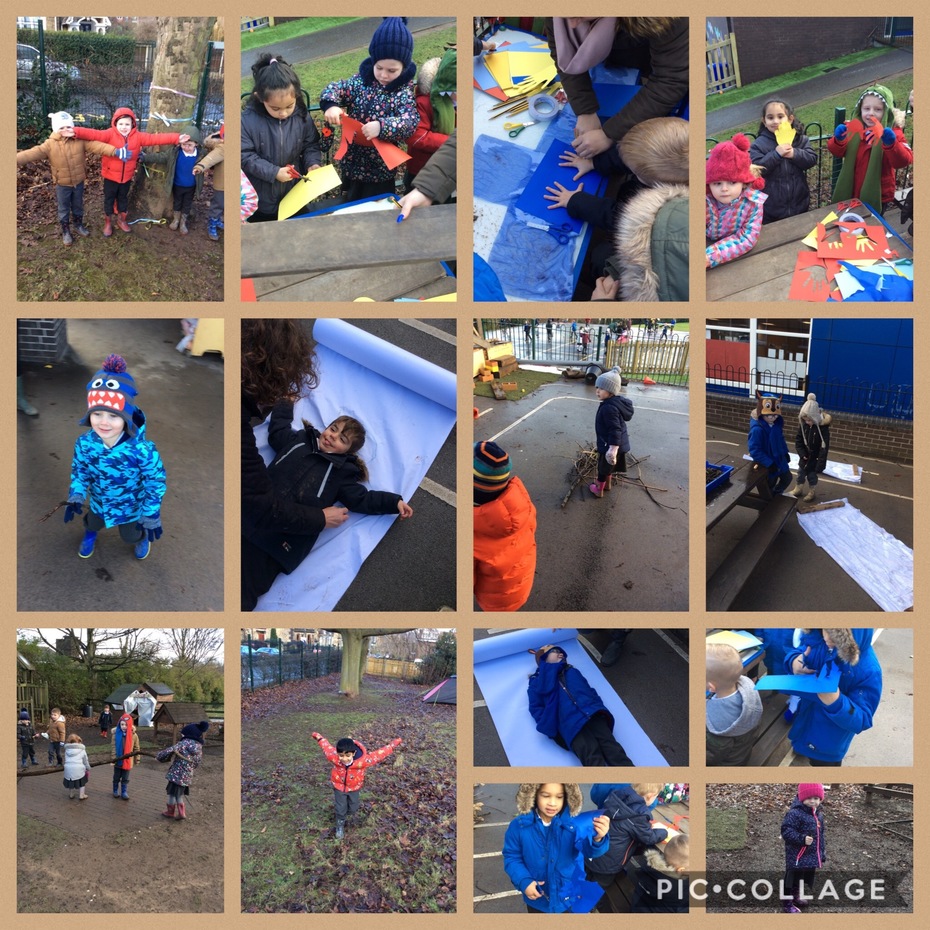 ---