Welcome to Foundation Stage Two
Keep an eye on our blog for updates on what we are doing this year.
Foundation Stage 2's Blog
FS 2 (Foundation 2) on: Foundation Stage 2's Blog
We didn't let the rain dampen our Outdoor Friday this week! Although we couldn't do some of the activities we had planned this week, we certainly had lots of fun mixing paints in the puddles, making beautiful leaf necklaces and bracelets and charcoaling leaves!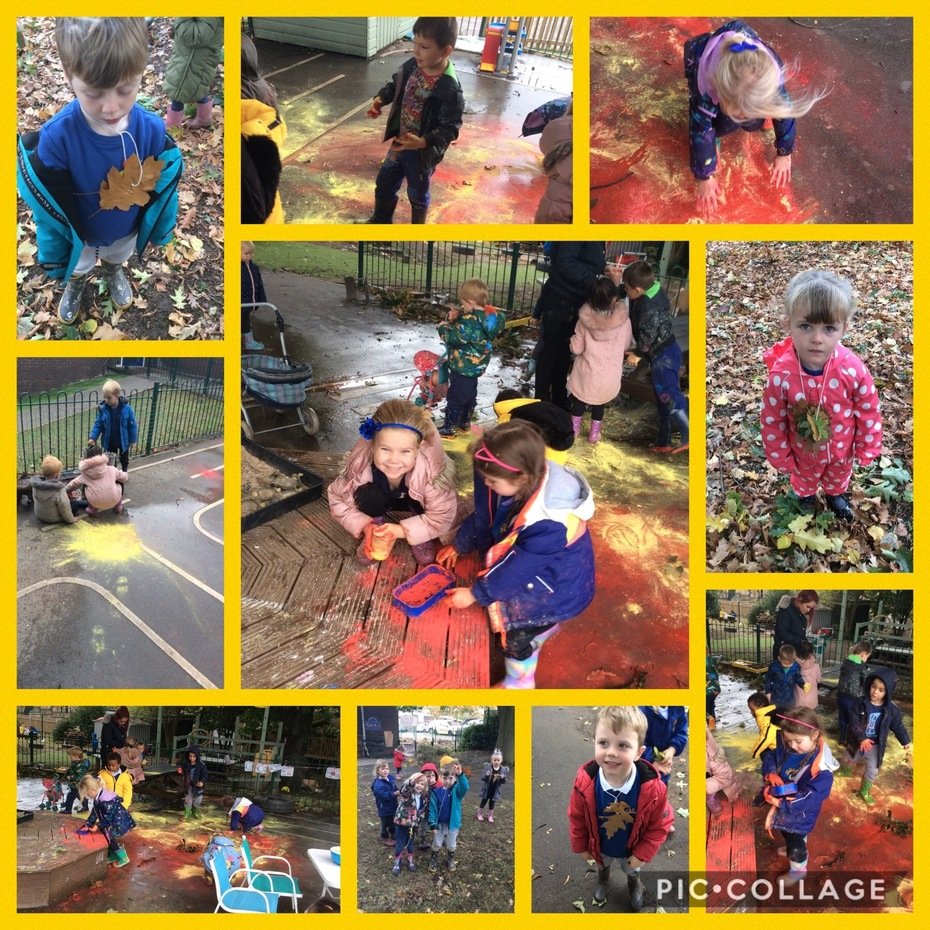 ---