Welcome to Our Forest School Blog
Keep an eye on this blog for updates on what we are doing in our Forest School activity.
Lent Outdoors
Posted: Apr 2, 2022 by: Mrs Janvier (Mrs-Janvier) on: Forest School Blog
All classes have been on their outdoor Lenten Journey over the last few weeks.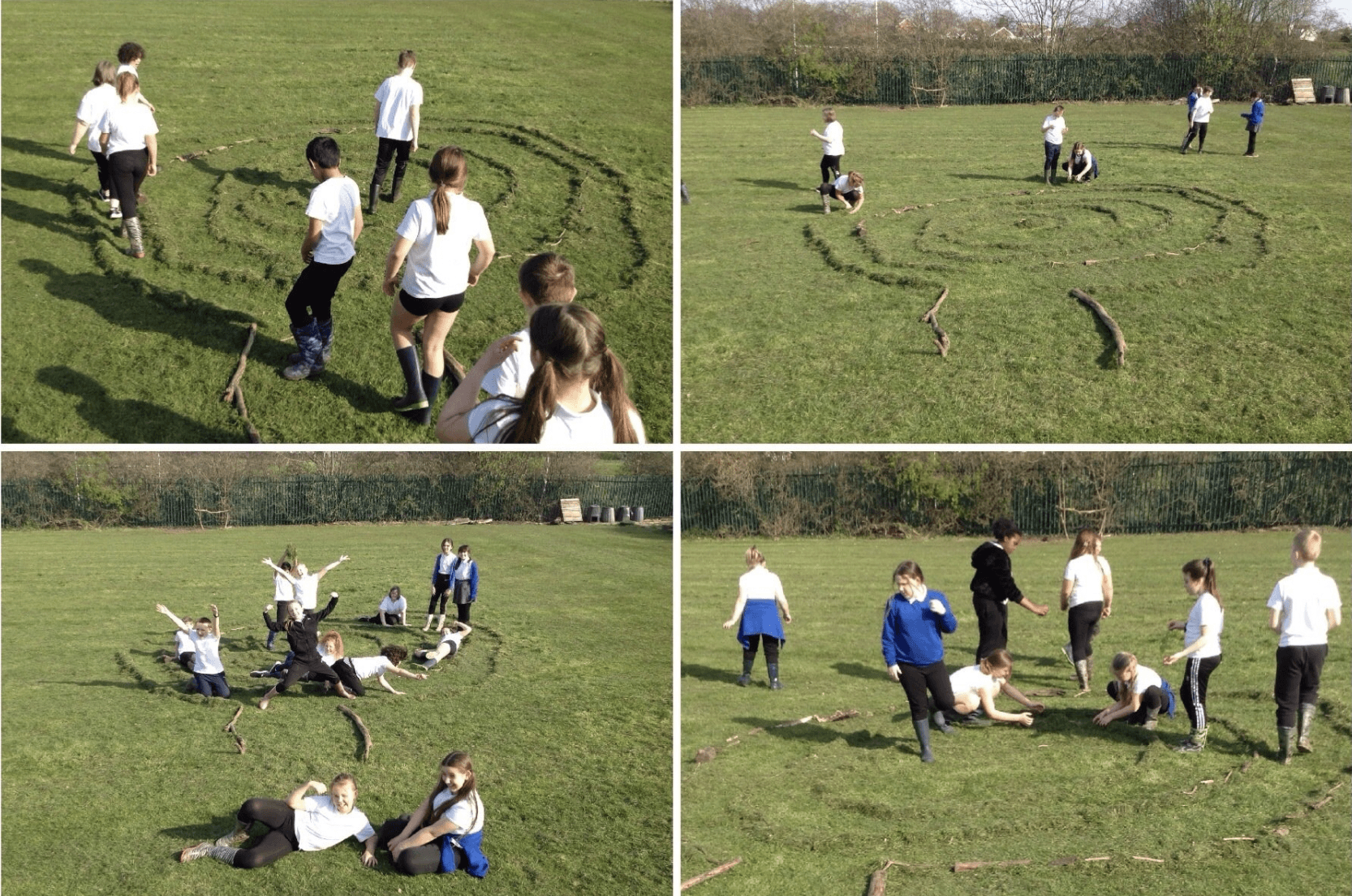 Year 6 took advantage of the freshly cut grass to create a labyrinth. The labyrinth always leads us to the centre - Christ.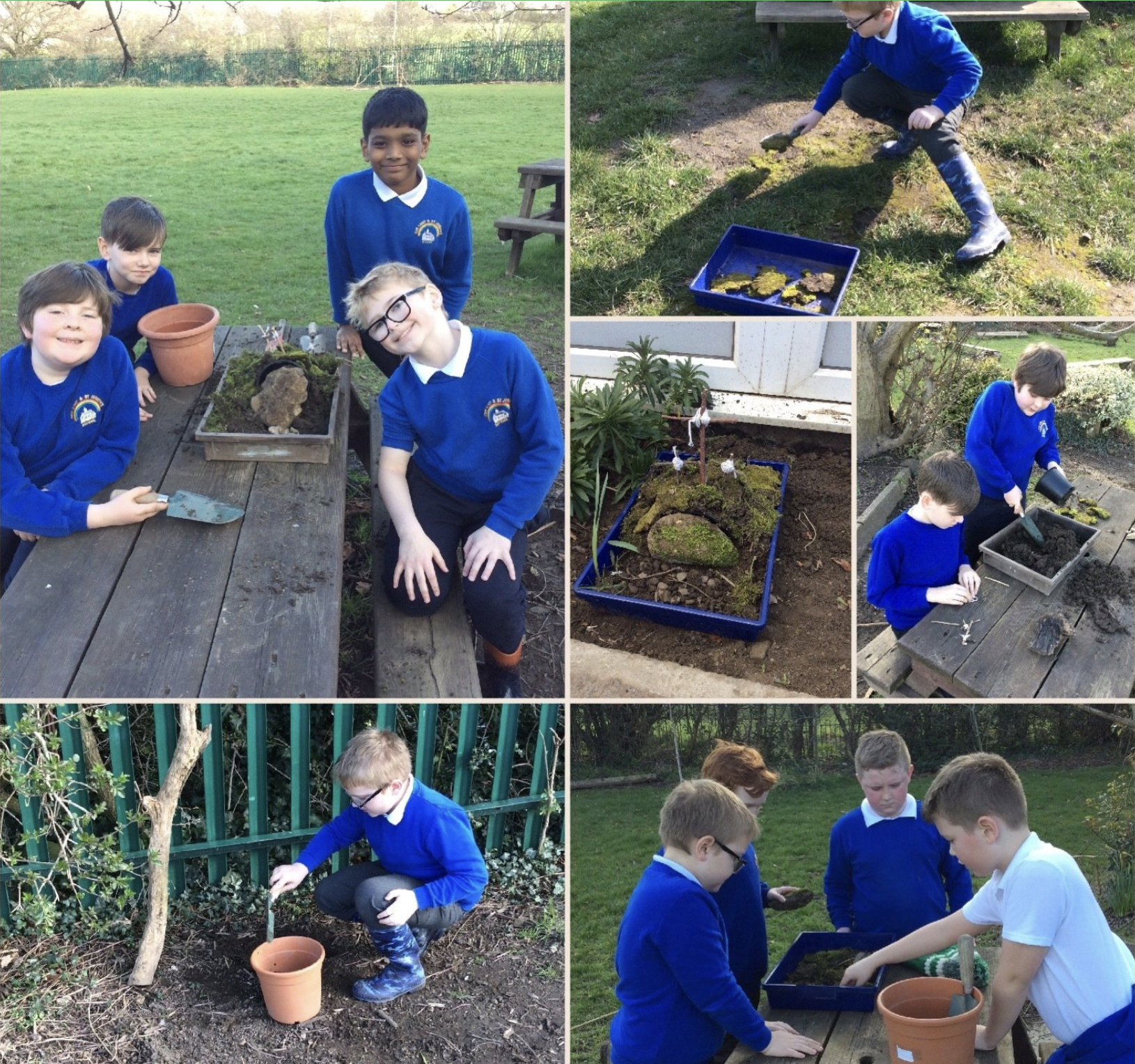 Year 5 have created Lenten Gardens. These will grow with the promise of new life at Easter.
Year 4 have been exploring the Stations of the Cross, journeying with Jesus. Year 2 used lashing and knotting skills to create beautiful crosses.