Welcome to Foundation Stage Two Home Learning
Keep an eye on this blog to find out what we have been learning about this half term.
Below you will also find the timetable and homework for this week.
A Walk to the Deep Dark Woods 13.5.22
Posted: May 12, 2022 by: FS 2 (Foundation 2) on: F2 Class Blog
The trip to the woods was a huge success. We loved that our Y6 buddies were able to join us :) It was amazing being able too see what a real canopy looked liked and some of us laid on our backs to see what we could see!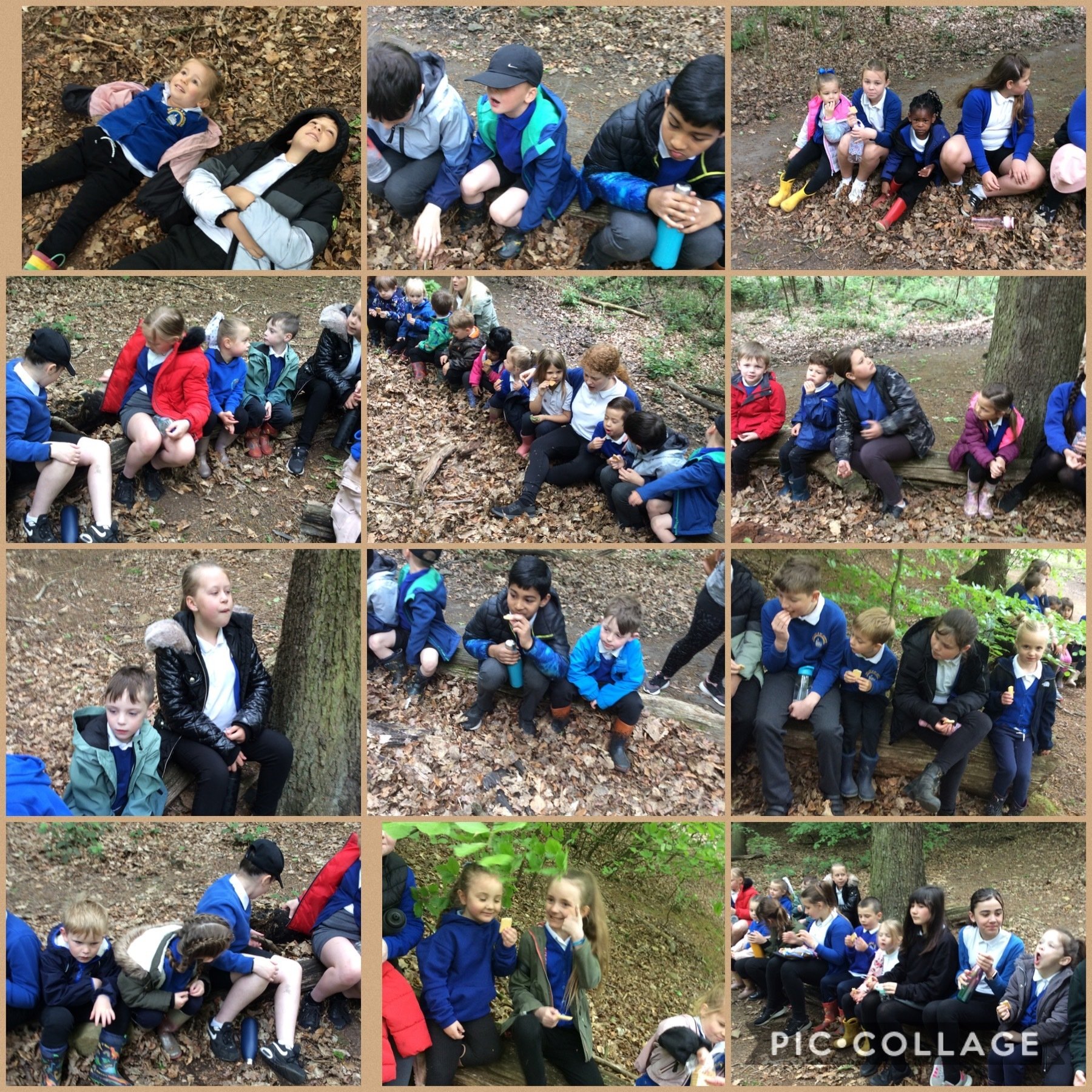 For your weekend home-learning:
read, read and read some more! Please make sure you are accessing the book you have been reading in school on the Oxford Owl website. You should already have your log-in details, but please do email me if you need them sent again.

what else can you read? How about signs when you're out and about? How about magazines? Opportunities to read are all around you :)

This week we have been learning about habitats. Think of an animal and write a sentence about their habitat! Where is it? It doesn't have to be an animal from the woods, but if it is-does it live in the canopy or floor?

Write a sentence about our walk to the woods? What did you see? Hear? Smell? Touch?

Practice the Number Bond rap! Can you say all of your number bonds to 5 by yourself?
Have a lovely weekend F2 and fingers crossed for some glorious sunshine!
Love Mrs Pegg and Mrs Clark x
Below are the timetable and homework for this week.