Welcome to Foundation Stage Two Home Learning
Keep an eye on this blog to find out what we have been learning about this half term.
Below you will also find the timetable and homework for this week.
Let''s go on a Bug Hunt! 20.5.22
Posted: May 20, 2022 by: FS 2 (Foundation 2) on: F2 Class Blog
Today's Outdoor Friday saw us going on a bug hunt around the school field! We hit the bug jackpot after lifting stones and finding ants, spiders, slugs, centipedes and woodlice :) Some of us were even brave enough to pick them up. After that we had lots of fun playing on the field as a reward for our super independent writing!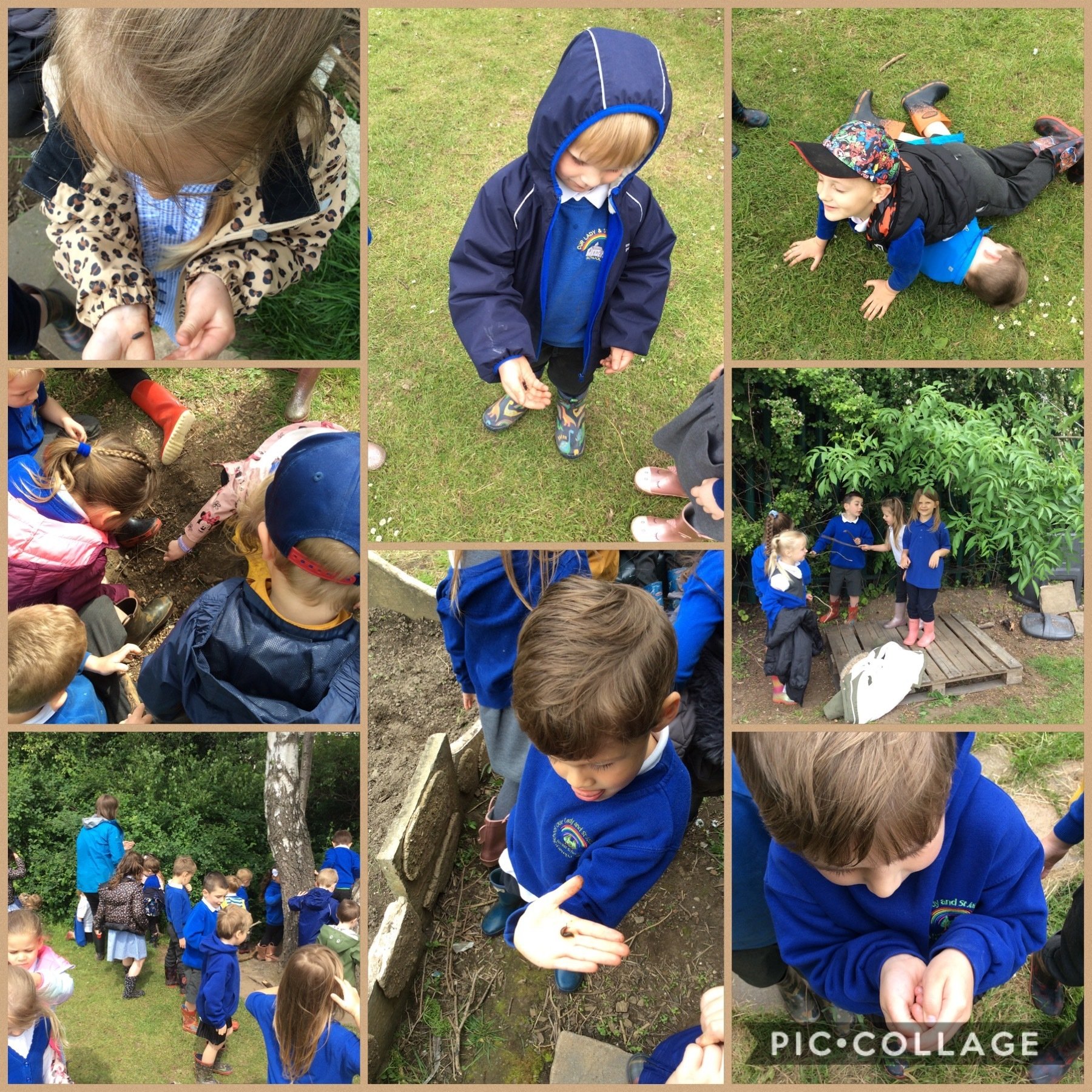 For your weekend home-learning:
please read lots and lots! As well as your RWInc books (on Oxford Owl), what else do you like reading? Maybe you could help your grown-ups when shopping and read some of the labels?

This week we have been learning about grey squirrels. What can you remember about them? Can you write a fact?

What have done over the weekend? Me and Mrs Clark would love to see you write about something you have done over the weekend!
A massive thank you to al the grown-ups of F2 for coming in to school today :) We have loved having lots of people in FS again and we hope that you enjoyed looking at all of the fabulous work that your child has done since September!
Have a lovely weekend F2 :)
Love Mrs Pegg and Mrs Clark x
Below are the timetable and homework for this week.