Welcome to the Year Five Blog
Keep an eye on this blog to find out what we have been learning about this half term.
Below you will also find the timetable and homework for this week.
Forest School
Posted: Jun 16, 2022 by: Year 5 (Year 5) on: Year 5 Class Blog
In Forest school this week the children represented the Holy Trinity in different ways.
Some used their lashing skills to create a triangle representing the Holy Trinity and others created the symbol on the ground using natural resources. Another group of children decorated candles which represented either God the Father, God the Son or God the Holy Spirit. They used their knowledge from come and see to help them decide what natural items and colours would work best for their representation.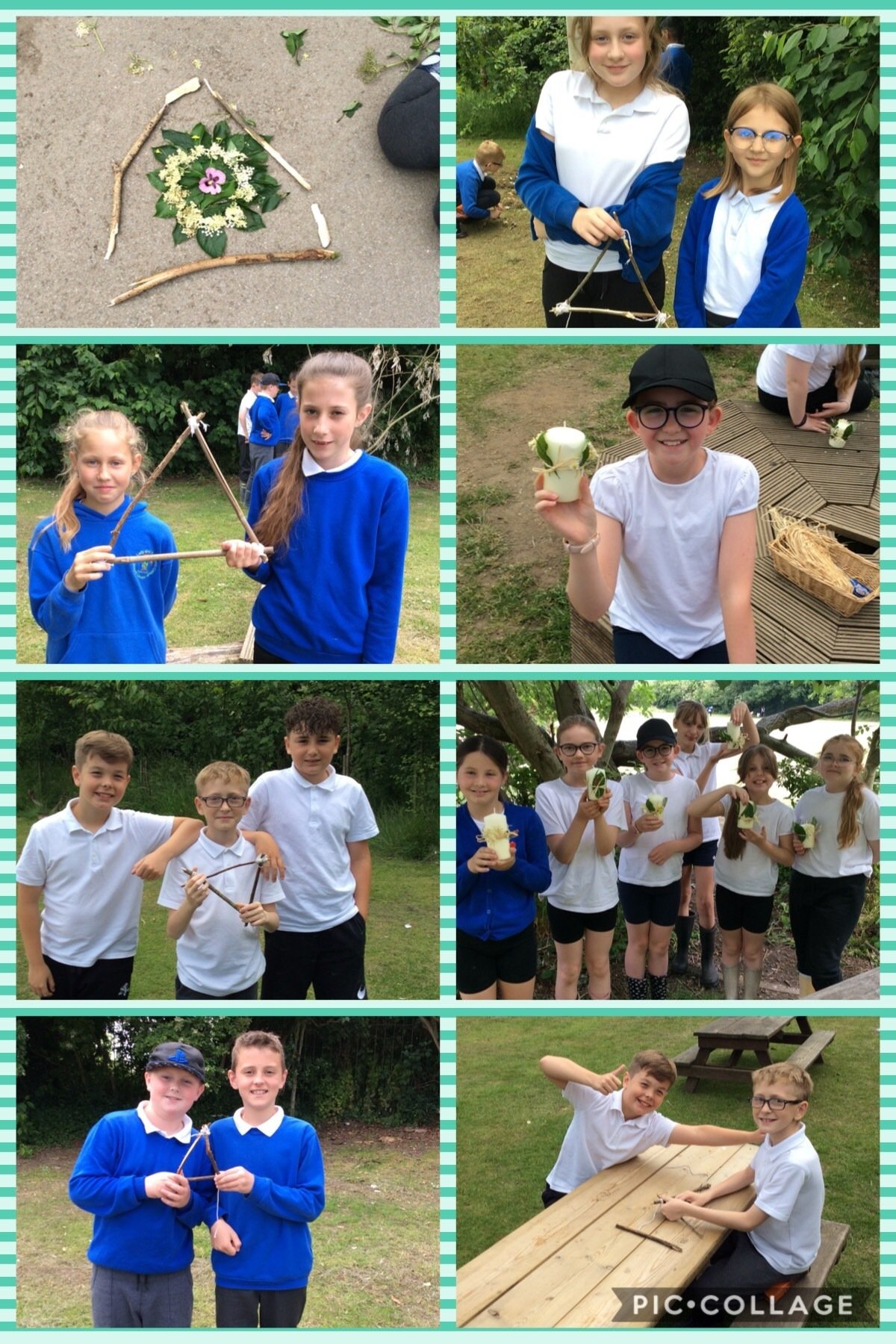 Below are the timetable and homework for this week.