Welcome to the Year Five Blog
Keep an eye on this blog to find out what we have been learning about this half term.
Below you will also find the timetable and homework for this week.
School Trips
Posted: Jun 22, 2022 by: Year 5 (Year 5) on: Year 5 Class Blog
This week Year 5 have been on two school trips.
The first was our Geography trip to Sheffield to help us answer the questions 'what make Sheffield a City?'
They explored Sheffield and identified the different features that made Sheffield a city. They also conducted pedestrian counts in different areas to see how busy the city was.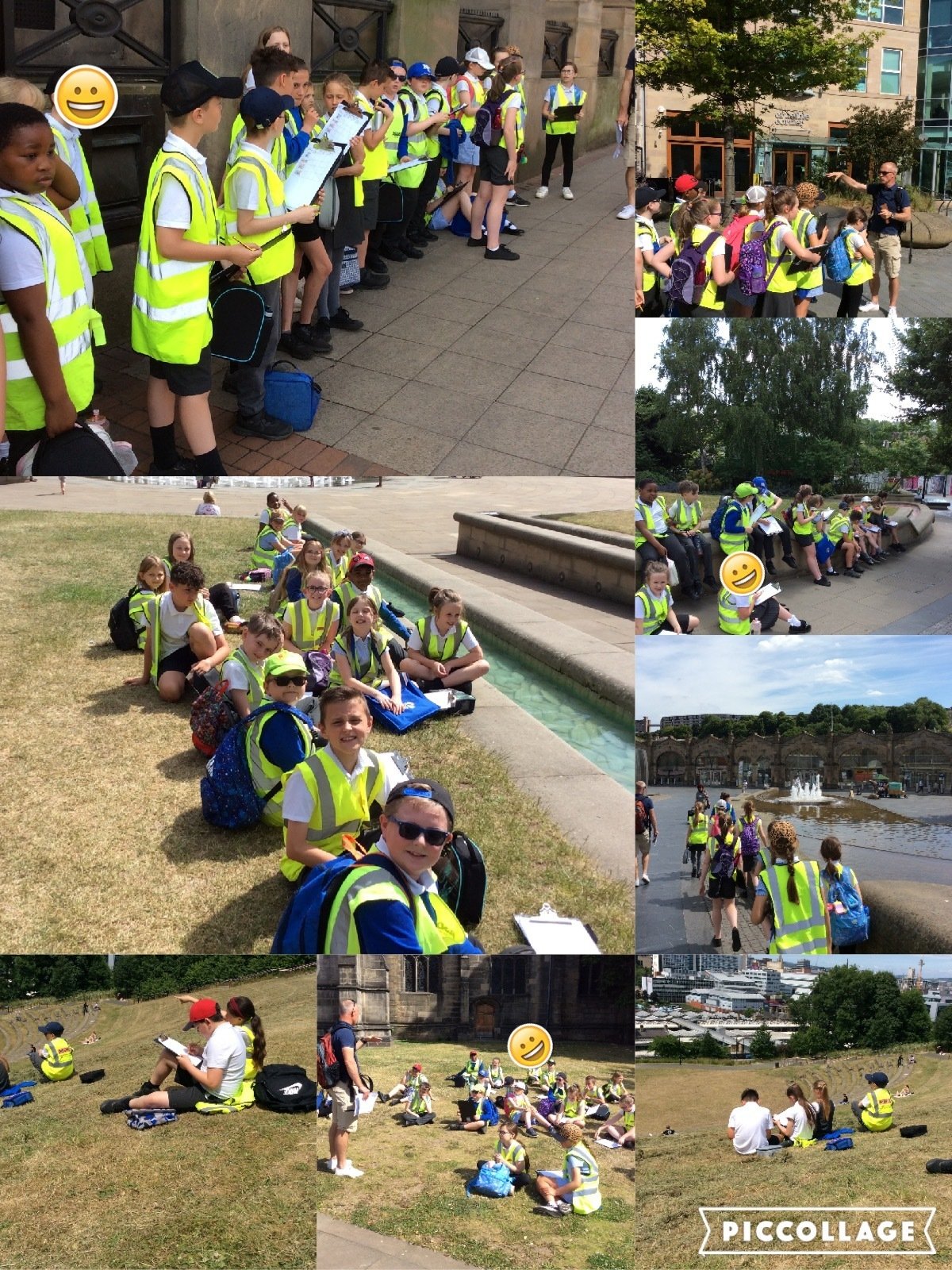 The second trip was to St Pius for an evacuation day. They learnt lots about the world war and what it would be like to have been an evacuee.
Below are the timetable and homework for this week.