Welcome to mINI VINNIES Blog
Mini Vinnies empower our young people to not only undertake voluntary work in their local community while developing their faith and spirituality, but also begin making concrete acts of charity with the people in their class.
Mini Vinnies
Mrs Evans (FoundsKS1) on: Mini Vinnies
Although school is closed and our meetings have temporarily halted, we can still carry out our mission as Mini Vinnies. Have a look at the poster below for some ideas of what you could do at home to help others in need.
In addition, if you have any ideas of how we could reach out to other people in and around our school community, talk about them with your parents and note them down. Over the next week, we will try and organise a special remote Mini Vinnie meeting for us all to catch up and share our ideas.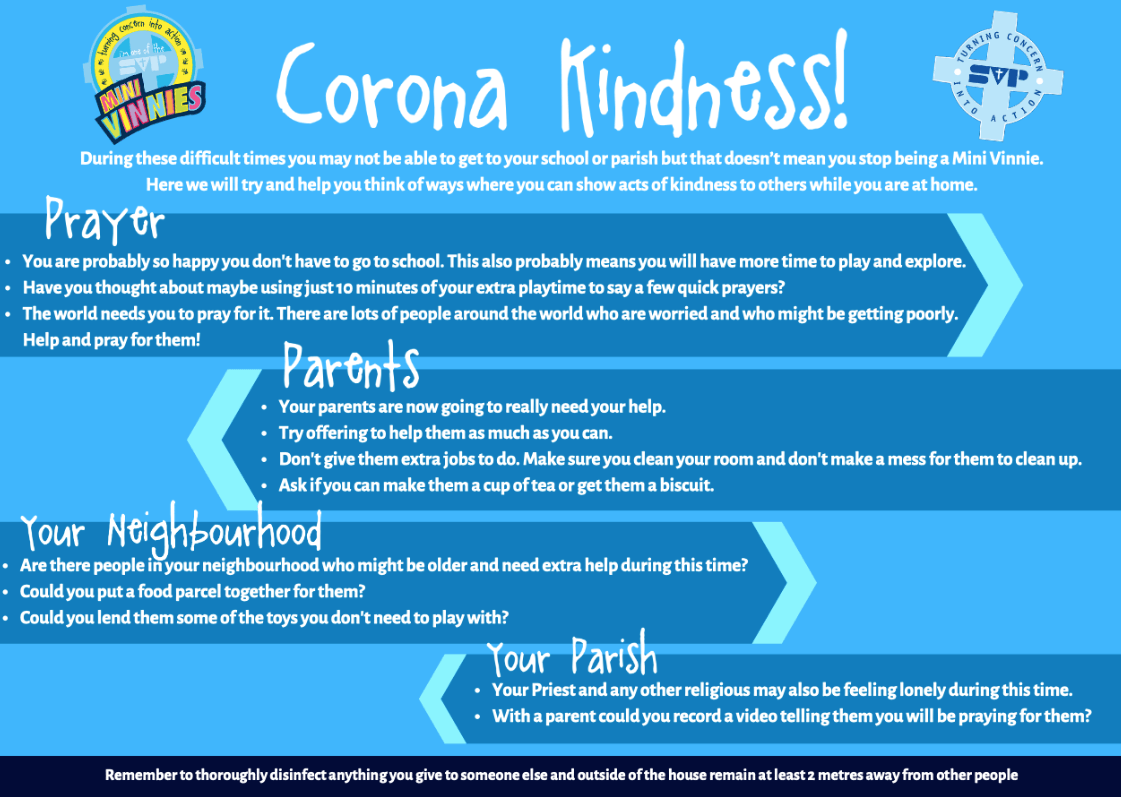 ---
Mrs Evans (FoundsKS1) on: Mini Vinnies
In November, Mini Vinnies' were called to think about ways they could help the school community, in a covid friendly way. There were lots of enthusiastic ideas, which is very promising for the year ahead. Their first idea is to start a food collection for our local foodbank.
They are asking for tinned food items to be bought to school every Friday morning. There will be a drop box on the school date and then these items will be quarantined ready for the group to sort the following week.
UPDATE: Foodbank collections are back from Friday 22nd January. Please bring in date foods to the school gate. Some people are very vulnerable at this time so donations would be really appreciated. Tinned food would be the best as it has longer best before dates. Thank you.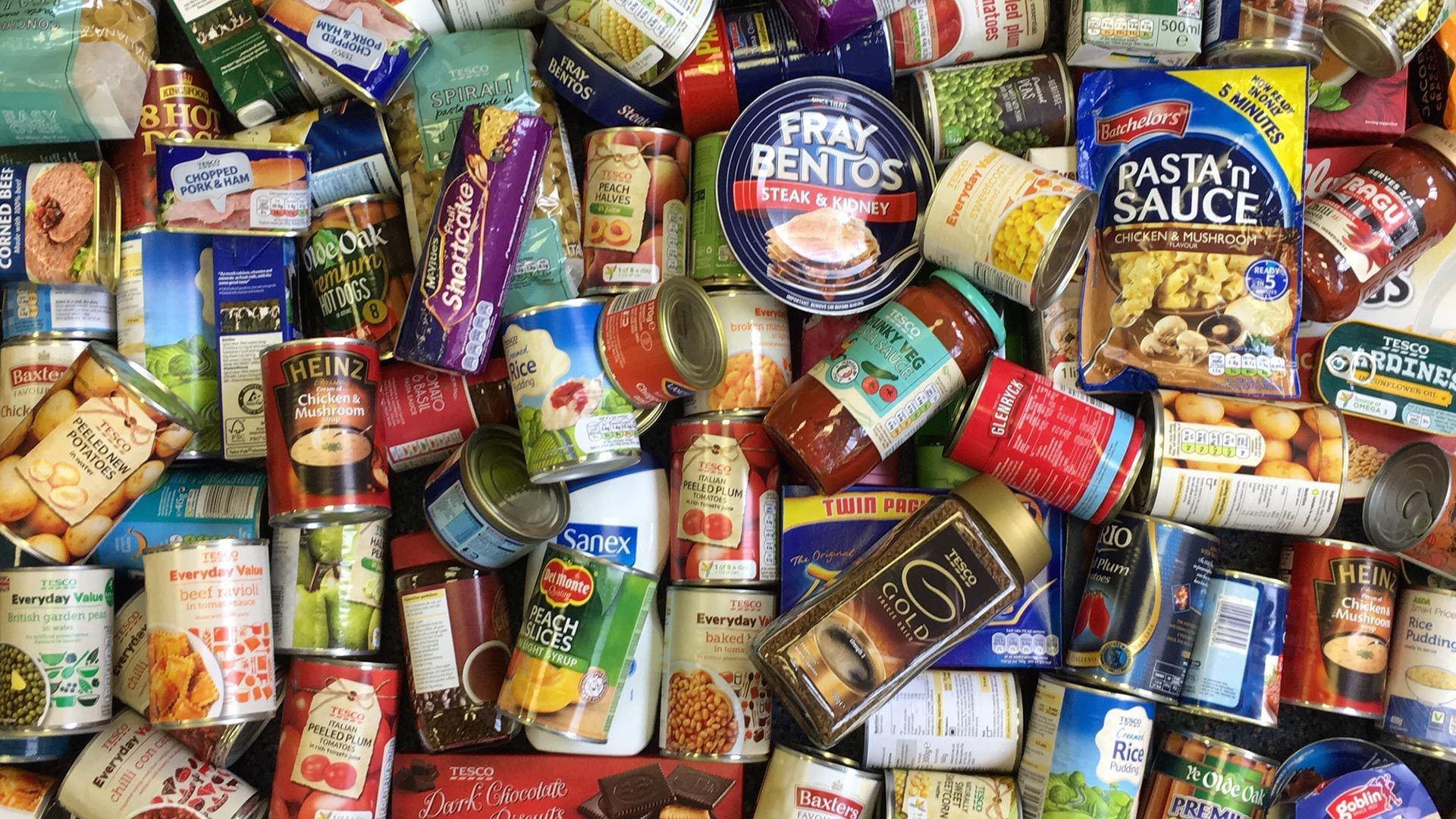 ---
Mrs Evans (FoundsKS1) on: Mini Vinnies
We're excited to introduce to you school's new Mini Vinnie group. Mini Vinnies aspire to help all those in need in the school community. The children themselves take responsibility for the group and there are assigned members with specific responsibilities. All the members have promised to follow the Mini Vinnie pledge:
As a member of Mini Vinnies, I promise to make a difference in my world by:
Caring for, respecting and loving myself;

Strengthening my friendship with Jesus by praying each day and talking to others about him;

Caring for others in my school and community by being a friend to those who are alone, in need or in trouble;

Contributing to the happiness of my family through my help, respect, consideration, joy and kindness;

Caring for, appreciating and enjoying God's creation: the environment;

Treating others the way I would like them to treat me.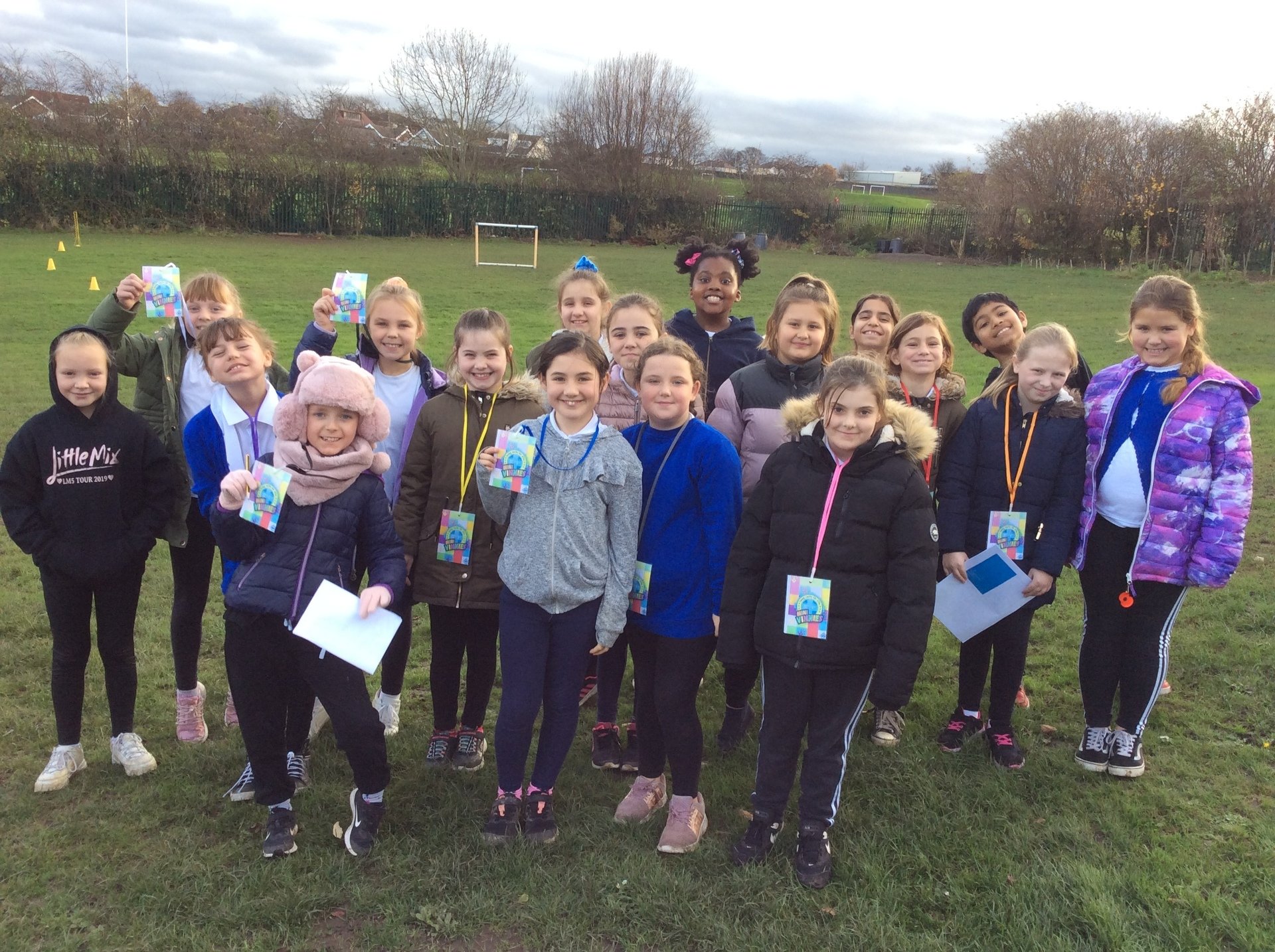 ---