Welcome to Year Five Home Learning
Keep an eye on this blog for updates on learning that can be done at home.
Below you will also find useful files and documents you can download to use at home.
Year 5 Home Learning Blog
Year 5 (Year 5) on: Year 5 Home Learning Blog
27.3.20
Happy Friday Everyone.
I hope you have all had a successful first week learning at home. I have been overwhelmed with the work that I have received. You certainly are showing your families what hard working children you are. I have pieced together just a small selection of home learning you have emailed me. Keep up the positivity.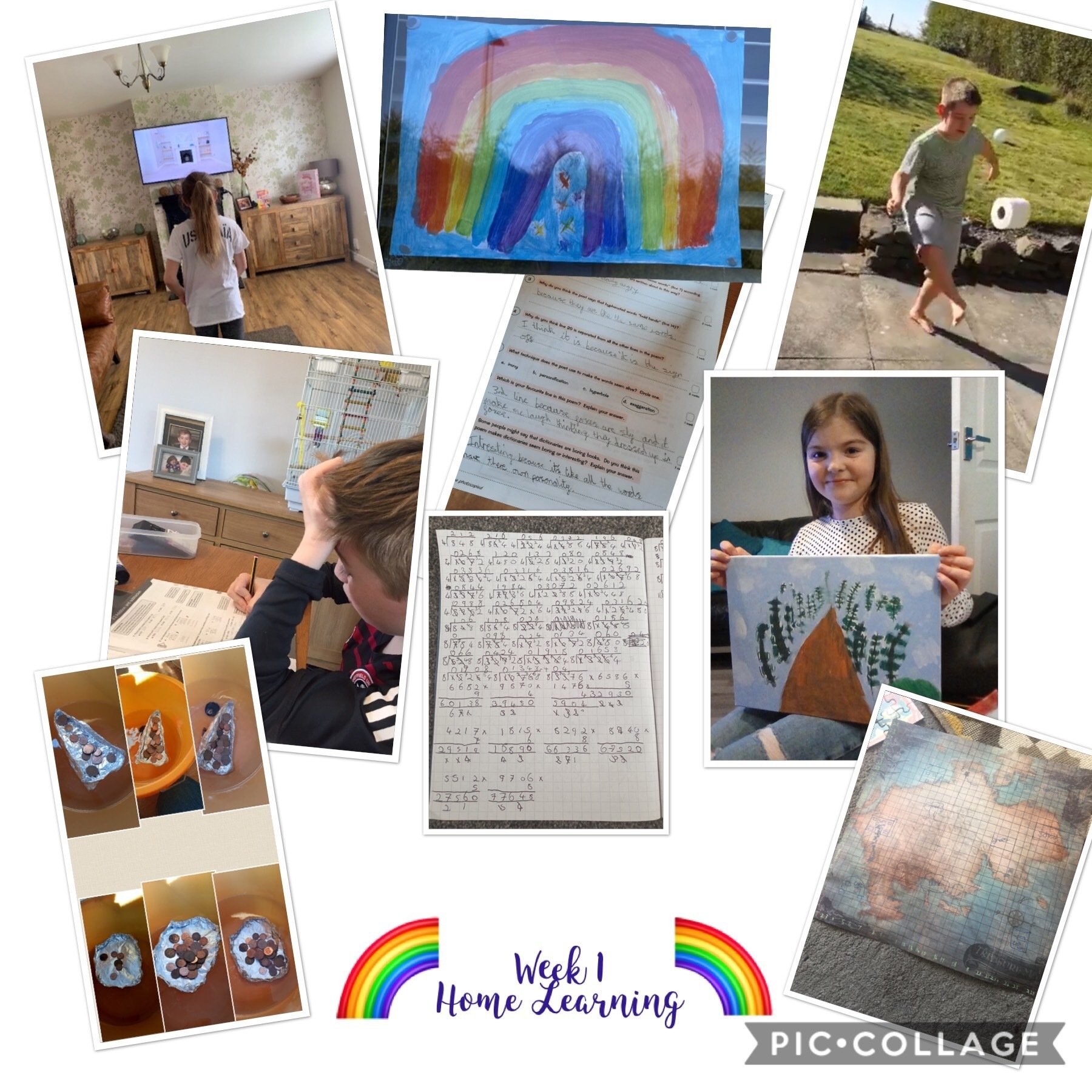 26.3.20
Before school closed, we watched Newsround and it showed us professional footballers taking on the toilet roll challenge. I thought I would have a try. However, it is harder than it looks - as you can tell from the video in the parents folder. I managed 7 with a few failed attempts. I would love to see your attempts. Keep smiling :)
25.3.20
I hope you have all taken your home learning outside today. Check out the new video of Mrs Senior reading Supertato in the folder below. I will be uploading a pic collage of your home learning on Friday so keep sending them in.
24.3.20
Good afternoon everyone,
It is amazing to see all the home learning emails. Your work and dedication throughout this unusual time is very impressive. I am so proud to be your teacher.
23.3.20
Good morning children and grown ups of year 5.
This week I would just like you to work through the home learning suggestions added on the home learning page. From next week, I will be adding more work and a time table in the parent folder which can be found at the bottom of your home learning page. This will be uploaded by 9am Monday 30th March.
We have a class email set up and it would be great to see the home learning that is taking place. Just to confirm, our class email is Y5@olsj.org.uk. I will reply back to all emails between 8am - 4pm Monday to Friday in school weeks.
Take care and look out for further updates soon.
Miss Allen :-)
---
Below are useful files and documents you can download to use at home.