School Noticeboard
Here you will find other information that may be of Interest.
CORONAVIRUS
Posted: Mar 9, 2020 by: Notice_Admin on: Noticeboard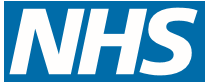 "Personal hygiene is the most important way we can tackle COVID-19 (CORONAVIRUS), especially washing hands more; and the catch it, bin it, kill it strategy for those with coughs and sneezes."

This week we have been reminding all our children to wash their hands. We have encouraged them to wash for the same time as it takes to sing happy birthday twice.
Find out more at
https://www.gov.uk/government/topical-events/coronavirus-covid-19-uk-government-response
Our school website also has uptodate information.