Almost there!
Posted: Apr 10, 2018 by: Vex Robotics Club (Wobots) on: Coding Blog
The Wacky Wobots team have been working hard at their programming skills to allow the robot to score as high as possible on the automated round. This involves coding using a language called RobotC. This is then downloaded to the Robot to control it.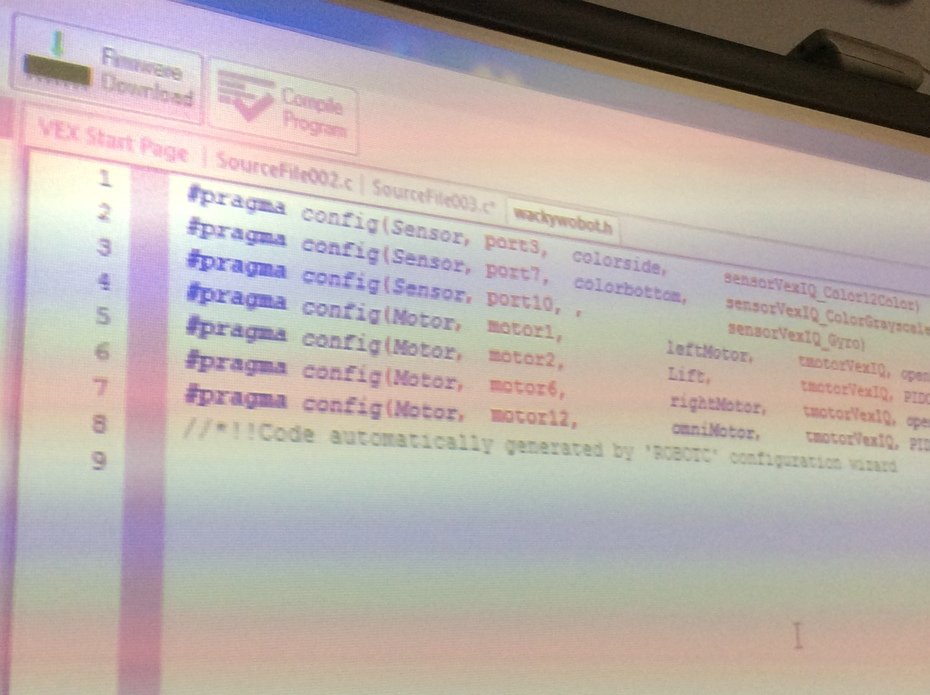 The fund raising has also been boosted from a couple of generous donations one by a local company. RWB Utilities Ltd based in Wath and also from St Joseph's Parish Wath. These will go a long way to help send the team across the Atlantic.