Finishing Touches
Posted: Apr 18, 2018 by: Vex Robotics Club (Wobots) on: Coding Blog
The robotics team have been busy putting the finishing touches to their coding program that will drive the robot autonomously.
They would also like to thank Cogs Agency for the generous donation and for spreading the word about their success.
More thank yous to John Greaves at Rotherham Libraries; Lorna Pedley from Clifton Park Museum, Barbara from Elsecar Cricket Club; Jill Shirt and James McLaughlin from Rotherham Mayor's office; and last but not least Jane Carrie from Rotherham tourist information Centre. All their time and donations will help make this a great experience for the children.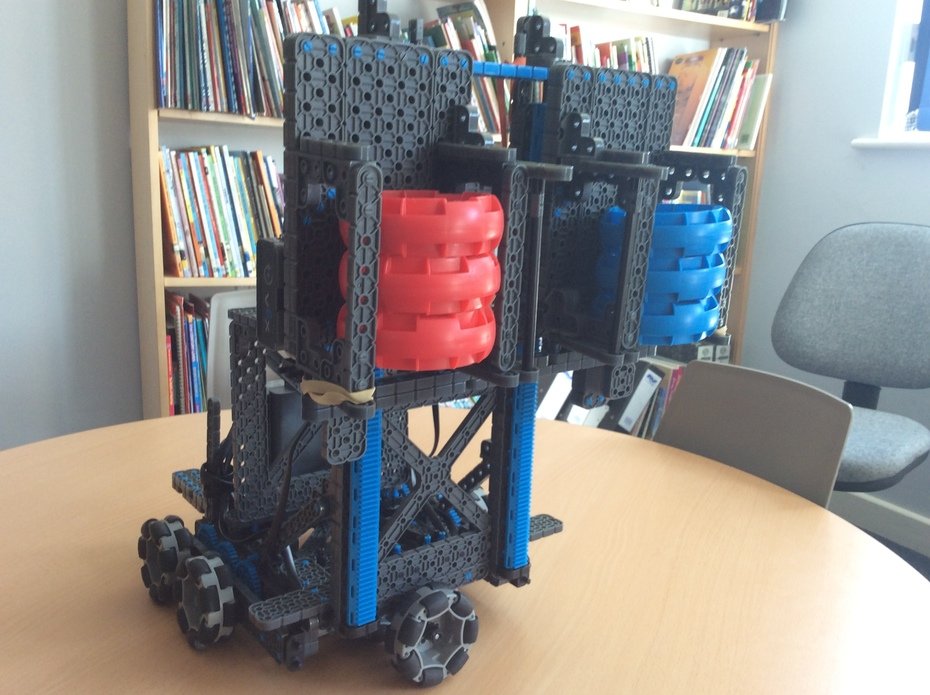 Testing the grip on the Wacky Wobots Wobot!