Let Battle Commence!
Posted: Apr 30, 2018 by: Vex Robotics Club (Wobots) on: Coding Blog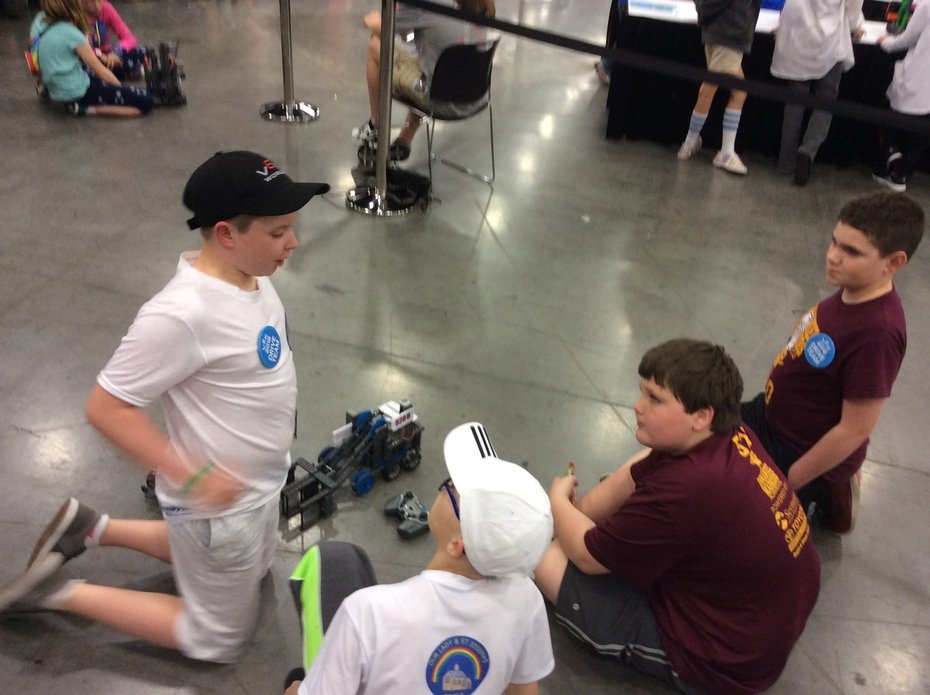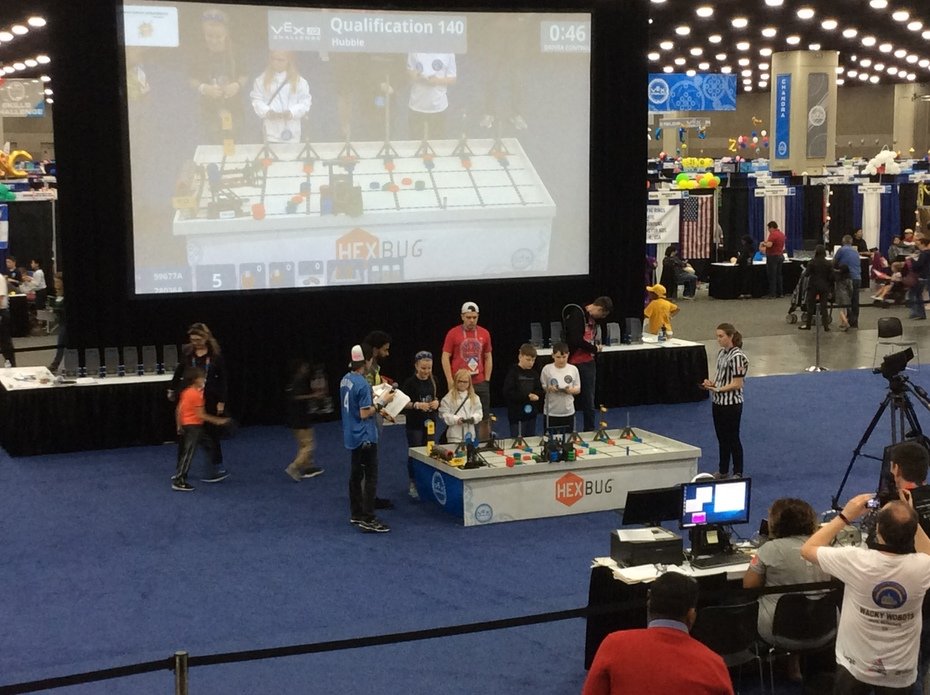 After the opening ceremony, the team have completed 6 matches and also attempted their autonomous and driver skills rounds.
After winning the regional competition with a high score of 55, the team have so far an average score of over 130. This is more than double their previous winning score.
With 4 more matches tomorrow the team are mid-table in their 80 team group.
The children have collaborated , practised and completed with teams from across the USA , and Canada.
They have also talked the judges through their Engineering notebook and design ideas as well as presenting their STEM research into robots used to help with Diabetes.
After nearly 12 hours of competing, its time for a good nights sleep.