Congratulations to to the Cricket Team for being runners up in the Rotherham Competition!

Welcome to Our Lady and St Joseph's Catholic Primary School
You are most welcome to give your viewpoints of the school by completing a questionnaire via this website link: www.parentview.co.uk
Mission Statement
As a Catholic School we value the special identity that God's love has created in each of us.
The Gospel inspired values of trust, honesty, self respect, self discipline and forgiveness are at the heart of our everyday loving and caring for one another.
All our curriculum activity reflects these principles as we search faithfully for excellence.
Together with parents, families, the church and the community, we encourage each individual to develop their God given talents and skills and realise their unique potential.
At Our Lady and St Joseph's we believe that every child is special and has God given talents and skills.
We provide a Catholic education promoting the academic, physical, spiritual and social development of each child. We aim to teach what each child needs, regardless of their age, sex or ability and to provide a happy, healthy and secure environment for your child to enjoy. We seek to be a community which complements the home and the parish in attempting to live out the values of the Gospel.
We also welcome children of families who are not Catholic but seeking a Christian environment for their child. We would be pleased to have the opportunity to show prospective parents around our school when the atmosphere and ethos can be experienced at first hand.
We welcome this as an opportunity to explain our aims and to be able to answer any questions that you may have.
Class News
Mrs McLaughlin (Headteacher) on: Class News
Thank you to everyone who took part last Friday. Once again, we were amazed by all your amazing talent! Thank you to the school council who arranged the whole thing, especially Ruth and Isabel who were fantastic hosts!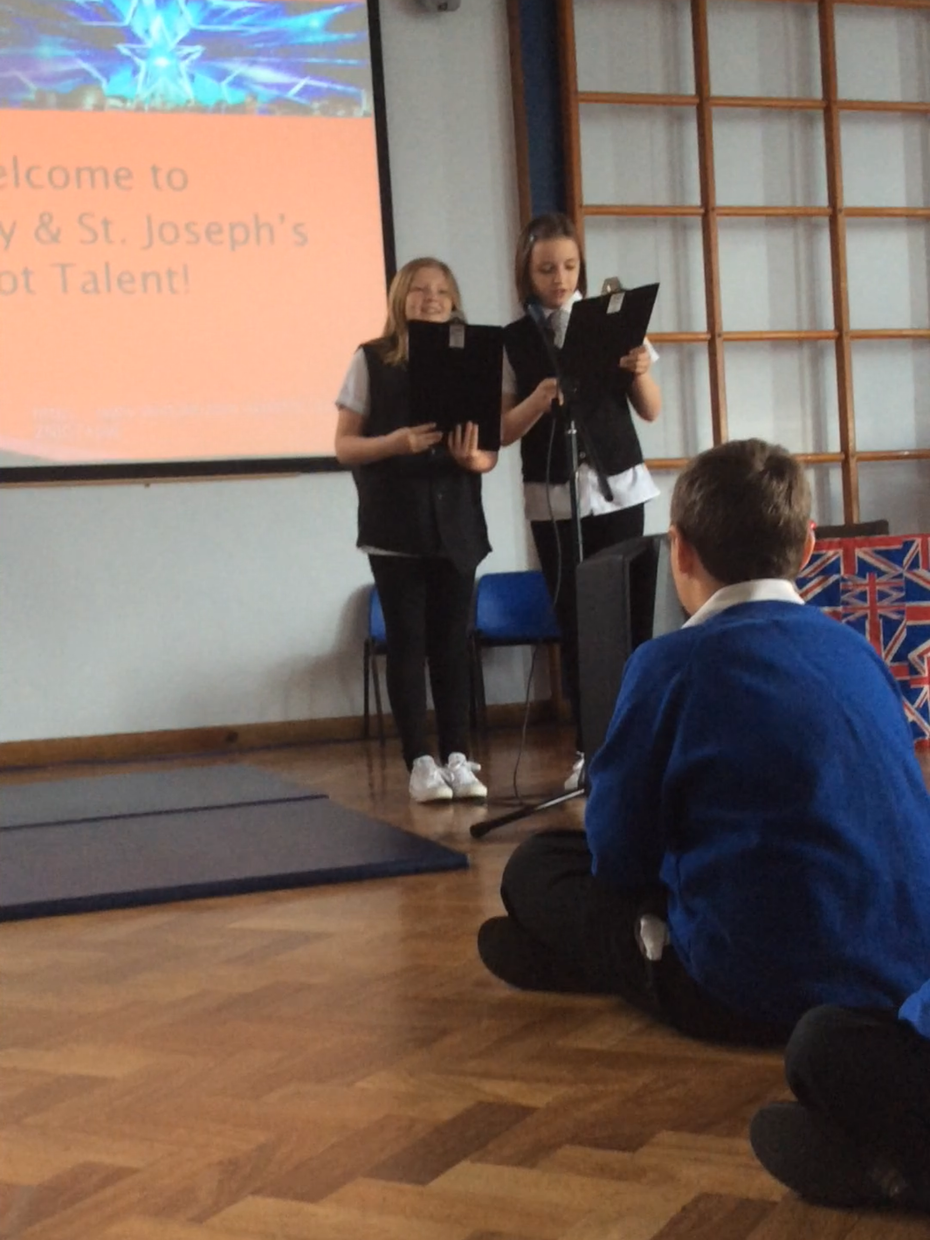 ---
Latest School Events
Spring Half Tern - School Closed

29

May

2015

Dinner Money Payments to Reach School Office on Monday Morning

01

Jun

2015

@ School Office

Dinner money is collected by our school office staff on behalf of the Local Authority. The Local Authority collect the schools dinner money on Monday. When dinner money is not paid on a Monday morning, this causes extra work not only for our school office staff but also catering staff. Would you please ensure that you send in your child's dinner money regularly on a Monday morning, unless there is an exceptional circumstance.

School Re Opens Today

01

Jun

2015

08:50 am - 08:55 am

Year 3, 4 and 5 Visit to Filey (details to follow approximate cost £10)

02

Jun

2015

@ Filey

Year 3, 4 and 5 visit to Filey. Details to follow and approximate cost £10.

Key Stage 2 After School Football Club

02

Jun

2015

15:15 pm - 15:15 pm @ School

Key Stage 2 After School Football Club - 3:15-4:15
Our Lady And St Joseph's Catholic Primary School News
News Page »