Keep an eye on our blog for updates on what we are doing this year.
Year 1's Blog
Year 1 (Year 1) on: Year 1's Blog
Throughout this term children have learned about food and nutrition.
Children celebrated this learning by designing their own healthy picnic lunch using all food groups in the eatwell plate.
Once children had designed their lunch, we then made the lunch using fresh ingredients.
Children made their own bread, blueberry muffins and fruit smoothie lollies. They then made their own sandwiches with the bread they had baked and enjoyed with a filling of their choice.
We had a lovely picnic afternoon and the food they made was delicious.
Well done year 1!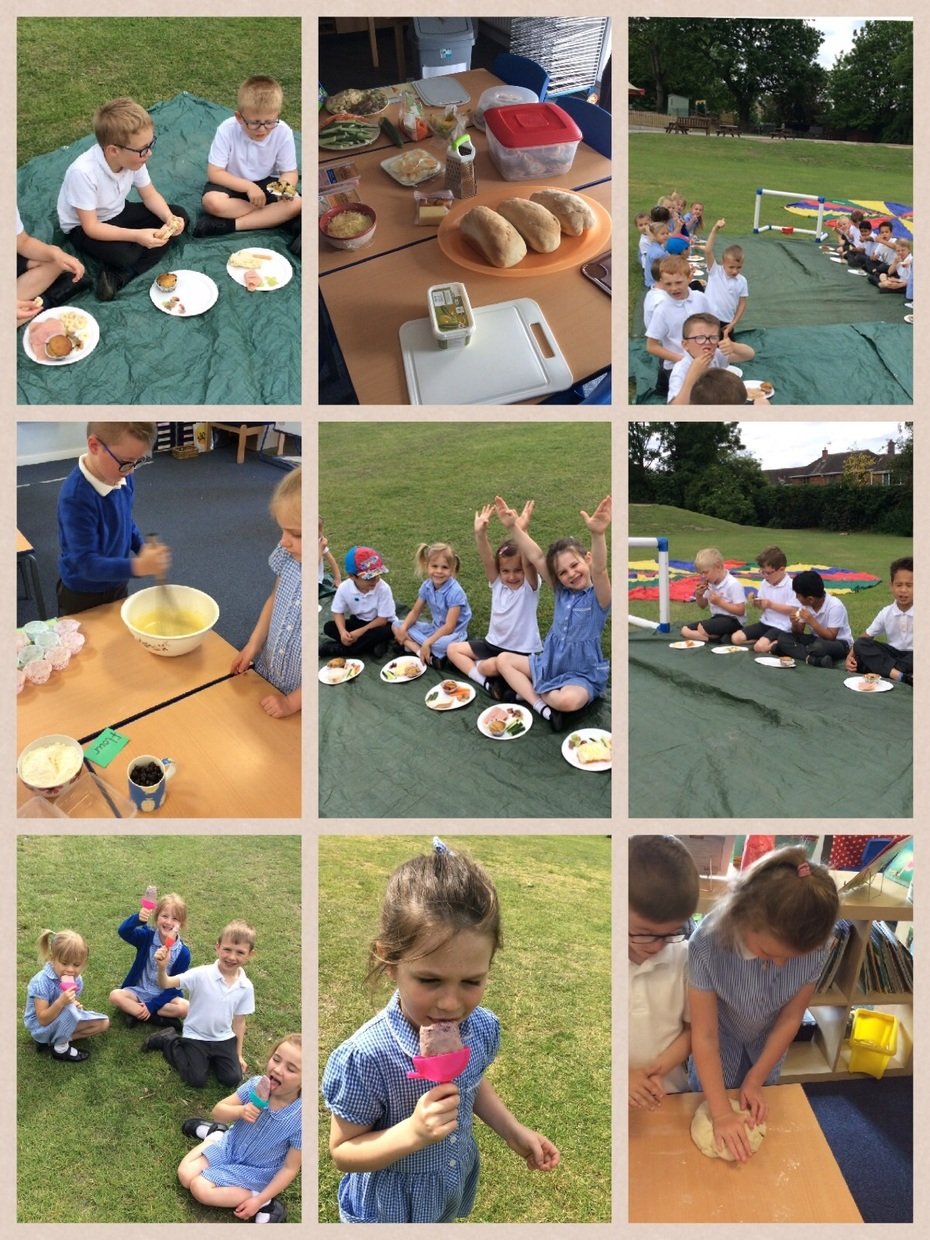 ---