Keep an eye on our blog for updates on what we are doing this year.
Year 1's Blog
Year 1 (Year 1) on: Year 1's Blog
This weeks outdoor Thursday was inspired by the story of 'The three trees'.
Children recreated the story through stick pictures and collage and made their own boat out of wood they had drilled themselves.
Children also worked as a team to carry a heavy log from one side of the field to the other and thought about how Jesus may have struggled carrying his wooden cross on his own.
Children also made their own crosses and person they loved out of clay and sticks.
We finished our day with a hot chocolate and a home made bun from Mrs Nicholson :-)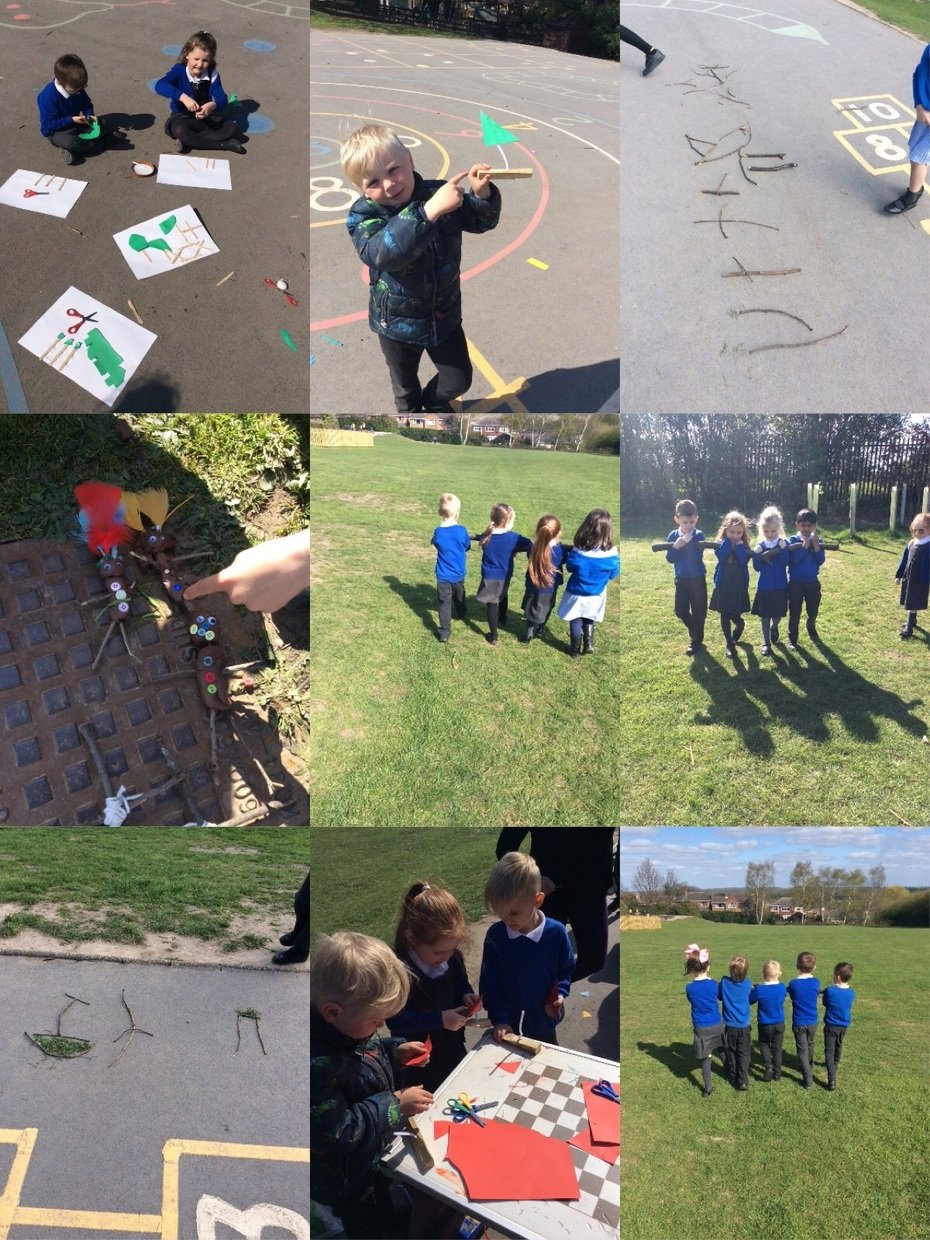 ---