Keep an eye on our blog for updates on what we are doing this year.
Year 1's Blog
Year 1 (Year 1) on: Year 1's Blog
This week Year 1 have had their very own class dragon! It was discovered on Monday morning when there were books and pencils all over the classroom. The dragon has proved very tricky to catch, we've been busy coming up with plans to stop the dragon escaping. We're yet to succeed!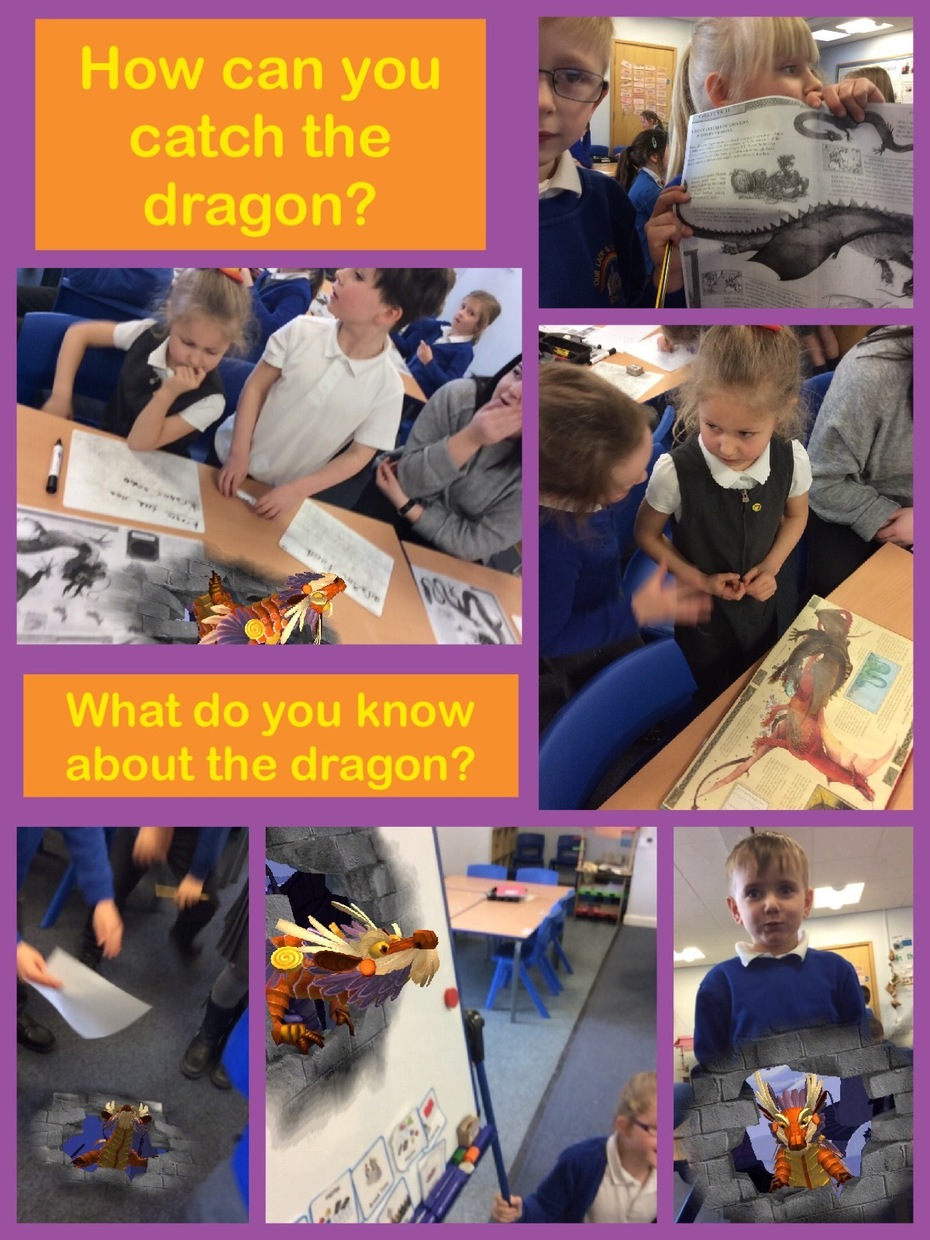 ---