Keep an eye on our blog for updates on what we are doing this year.
Year 1's Blog
Year 1 (Year 1) on: Year 1's Blog
Another great afternoon in our outdoor classroom.
This week children created their own fossils out of clay and leaves, created their own small world and made their own freestanding wooden structure (that was until the wind blew it down!).
We even had our hot chocolate delivered to us this week, thank you Mrs Nicholson :-)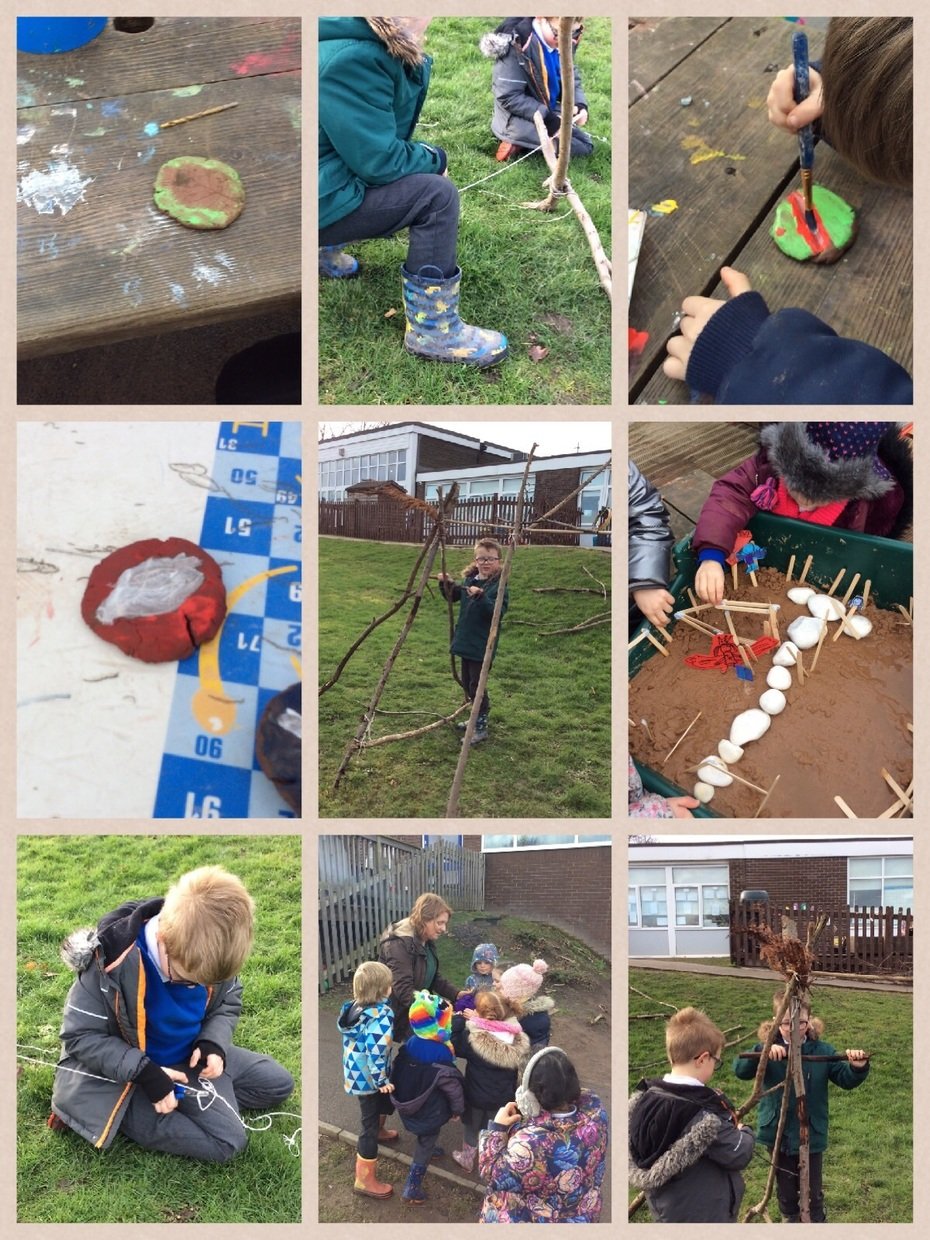 ---