Keep an eye on our blog for updates on what we are doing this year.
Year 1's Blog
Year 1 (Year 1) on: Year 1's Blog
What a brilliant start we've had to our new creative topic. We're all trying to follow a rubric that tells us what we should be looking for when we study a piece of artwork. Ollie, Noah, Amy and Cereza shared their ideas today when we looked at Degas paintings. I'm looking forward to hearing about what art you've found for your homework this week.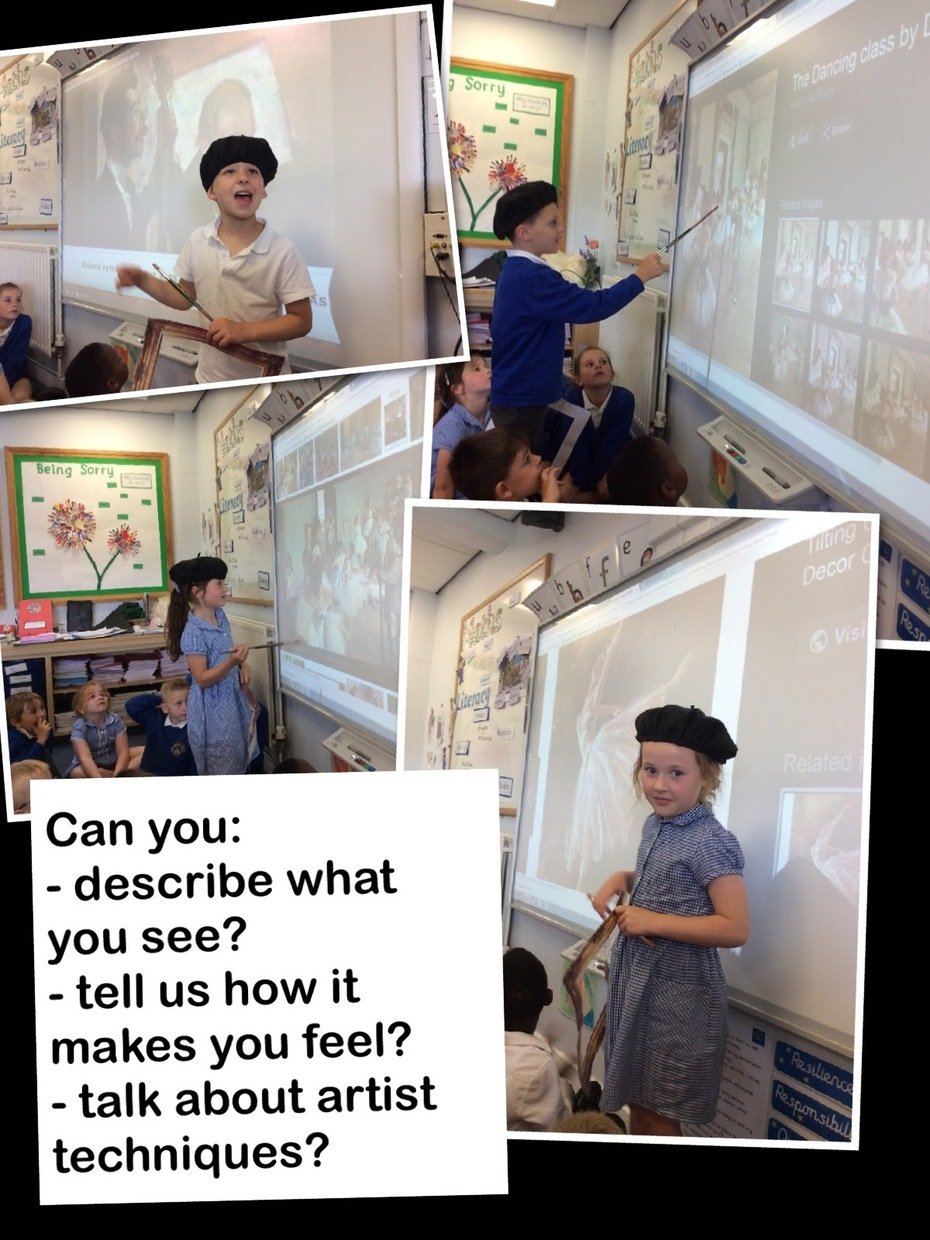 ---