Keep an eye on our blog for updates on what we are doing this year.
Year 2's Blog
Year 2 (Year 2) on: Year 2's Blog
Year 2 had an amazing morning on Tuesday when they worked as teams to bring home gems on a hunt to find buried treasure!
It all began when Daisy discovered a 'grog' bottle in the sink at the back of the classroom! On closer inspection, it seemed that 'Jim Lad' (from The Pirates Next Door) had sent us a message with instructions on how to follow the trail on a treasure map left. If successful, we would have a glorious booty of treasure to share! Team by team, we brought back 5 large gems - the keys to open the chest. It had been hard work following the trail - into the willow, past the vegetable patch, in between the trees, across to the logs until finally they reached the "X marks the spot"!
Most children anticipated what treasure might be waiting for them, drawing pictures of chests overflowing with jewels, coins and other delightful things. After the hunt, children excitedly wrote back to Jim Lad detailing how they were able to follow the trail and find the treasure. Some of their work, along with photographs of the hunt, are up on the display in class now.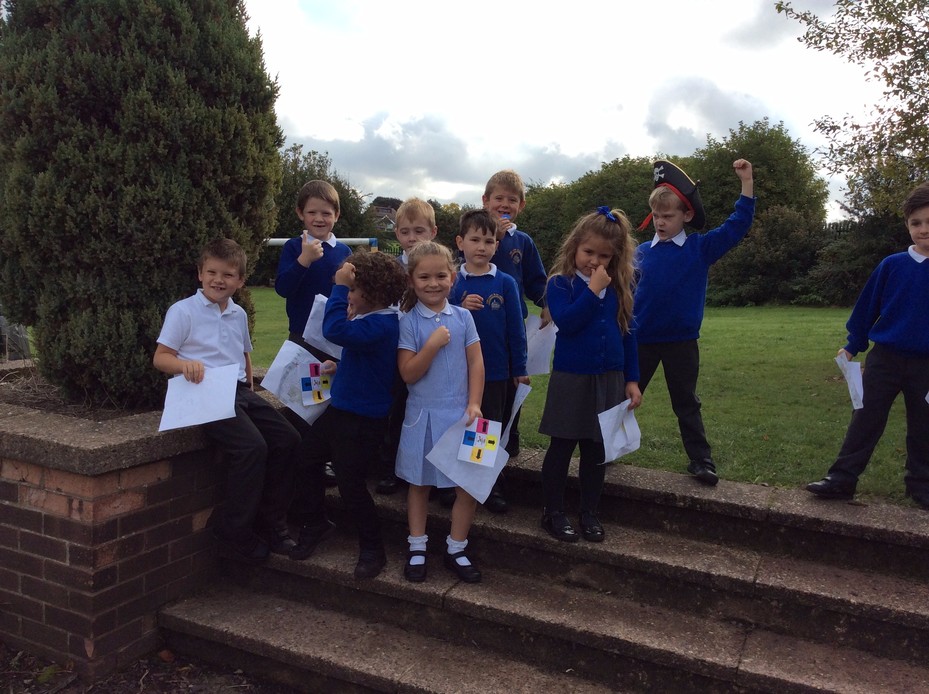 Well done Year 2!
Thank you Year 1 for helping us find the treasure :)
---