Welcome to Year Four
Keep an eye on our blog for updates on what we are doing this year.
Year 4's Blog
Year 4 (Year 4) on: Year 4's Blog
To celebrate the hard work and fantastic outcomes produced this half term, we hosted a Medieval afternoon. We had a medieval feast featuring bread, sausages, cheese, pears and wine (blackcurrant squash) where Mr Shillaw and Mrs Reed served us our meals and called us Lord and Ladies while we took turn being the jester; We tried to hit the bullseye in archery with Mr Speight; Mr Gouldin hosted a jousting competition where we saw balance and patience pay off; and finally we danced in medieval fashion with Mrs Whelan. A superb afternoon with fun and smiles all around, A superb end to a great first half term!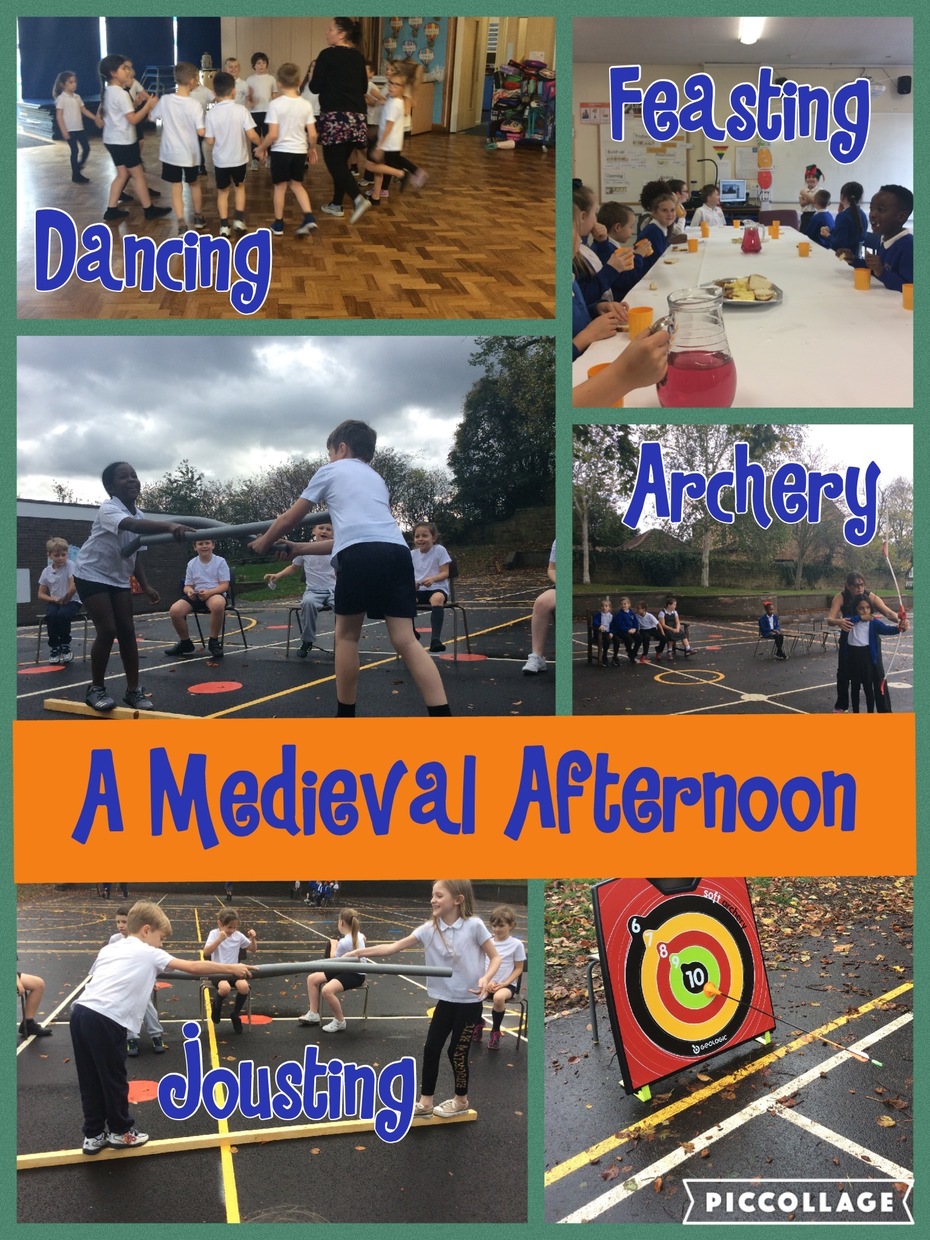 ---