Welcome to Year Four
Keep an eye on our blog for updates on what we are doing this year.
Year 4's Blog
Year 4 (Year 4) on: Year 4's Blog
basing their colours on real life examples Y4 painted their clay fish to make them bright and interesting. We also started looking at creating 3D looking bubbles to accompany our fish in our topic books.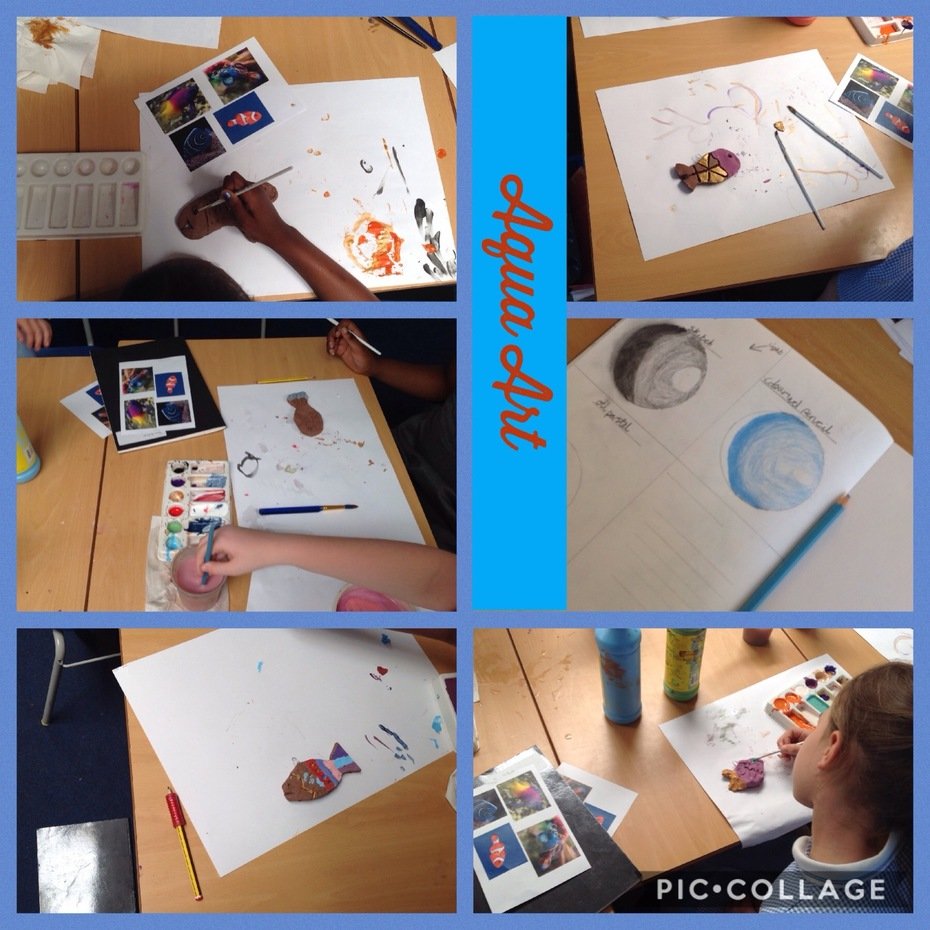 ---