Change to the timing of the school day. From September 5th 2023 the school day will be 8.45am until 3.15pm for all full time pupils. The school gates will open at 8.30am. If you arrive after 8.45am you will be marked late in the register.
School News
We hope you have all had a great summer and are refreshed and ready to learn. We are all looking forward to seeing everyone's smiling faces.
Just a couple of reminders:
school now finished at 3:15 for everyone,

dinners are now £2.40 a day for those who pay for school dinners.
School News
Headteacher (Headteacher) on: School News
This year we will be saying goodbye to our Y6 children. They have been a fabulous class and excellent role models, buddies and school leaders as they have searched faithfully for excellence in all they do. We are also very proud of all their academic achievements. We say goodbye to Esme, Abigail, Maja, James, Jenson, Ruby-Jo, Ethan, Elliot, Cian, Emily, Ronnie, Evie, James, Bella, Evie, Scarlett, Ffion, Filip, Linoshan, Pharrell, George, Isla, Cereza, Lucas, Amy, Brodie, Thomas, Ethan, Noah, Oliver and Maxx. While some of the children have siblings still with us in school, this will be a final farewell to the Dabrowska, Day, Doyle, Doyle, Glazzard, Grinsill-Clinton, Hubery, Hulse, Johnson, Kuzniak, Mortlock, Parry, Smallwood, Smith, Turner and Waller families. We have been so happy to be part of this journey. You will all remain in the prayers of the school.
It is with sadness that next week we will say goodbye to Mrs Machen and Miss Castleton. It is also with sadness that we will be saying good bye to Mrs Roper, our longstanding school cook, who will also be leaving us. I am sure you will join us in wishing them all the best in their futures.
A message from Mrs Evans and Mrs Janvier…
As we approach the end of another school year, we would like to say thank you. This has been a year filled with happy memories and remarkable achievements. First and foremost, we want to express our deepest appreciation to our children. Each one of you has contributed so much to school this year and we are immensely proud of your achievements. We would also like to extend our thanks to you as
parents and guardians who have supported our children throughout this academic year. Your commitment to your children's education, your involvement in school life, and your encouragement have been instrumental in their success. The children, families, staff and governors of Our Lady and St. Joseph's will live forever in our hearts.
We wish you all a safe and enjoyable summer break. We will miss you all next year.
Mrs Evans and Mrs Janvier
Keep a look out on the class blogs and the weekly newsletter for all the future exciting learning and activities that will be happening in the academic year 2023 to 2024.
---
Here is a link to some very useful parental discussion groups and programmes that could help and support with challenging behaviour and conflict. Many take place over the summer holiday. Parent Workshops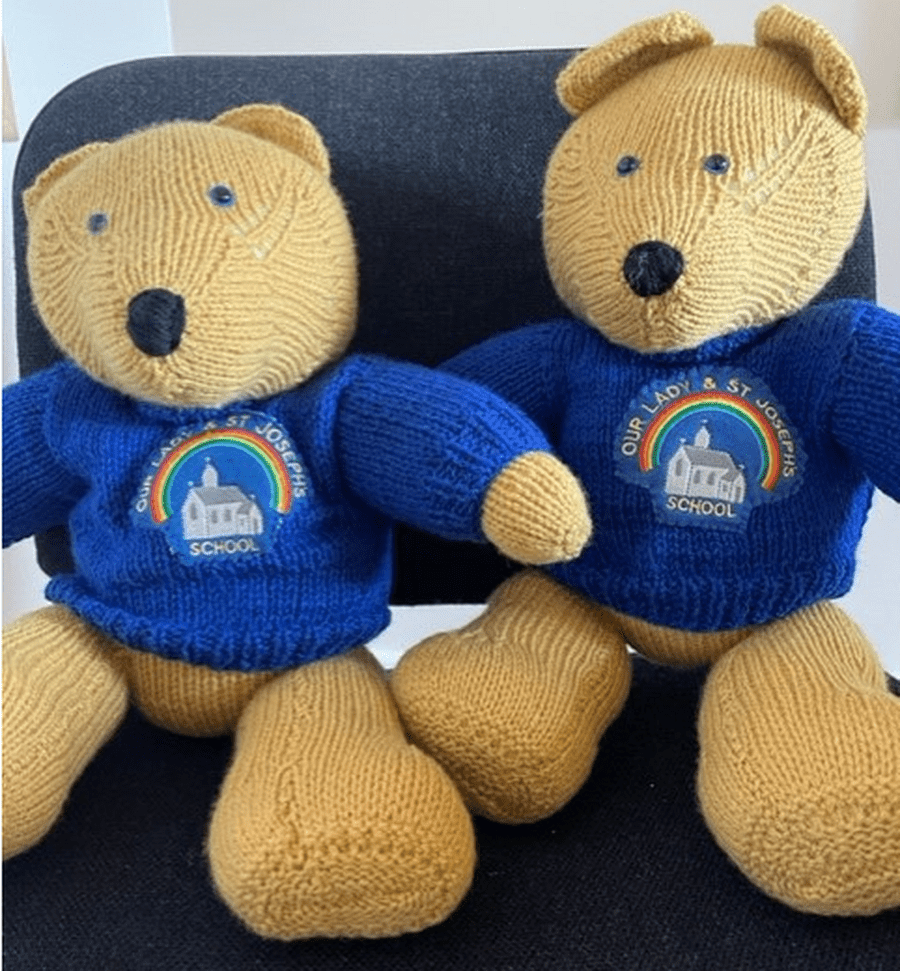 A huge well done to Y4 who were winners of the Golden Bear for attendance for the Summer 2 half term.
The Golden Bear will spend the first half term with them in their new Y5 classroom.
Well done to Y4, Y3 and Y2 who end the year with two golden bears each.
Congratulations to the children who have achieved 100% attendance for the school year 2022 to 2023.
Well done to Cereza, Esme, James H, Harry, James C, Joseph, Isaac E, Penny, Melissa, Isabella and Libby
Week ending 20.07.23 Congratulations to Y3 who have won the attendance bear this week with 98% attendance!
High attainment, confidence with peers, future aspirations and future careers depend on good attendance and punctuality!
Whole school attendance Target 96%
Breakfast Club runs from 7.45am to 8.30am and After School Club runs from 3:15 pm to 5.45 pm providing out of school hours child care for your family. You can book a place through the School Gateway. All bookings must be made 24 hours in advance. Click here to find out what is happening each week.
From September 2023 the price of a school meal will be £2.40.
Free school meal entitlements. If you think your child would be entitled please click here