Intent
At Our Lady and St Joseph's, our approach to Science is grounded in an absolute belief for every child to engage a natural curiosity and ignite a passion for exploring scientific concepts with confidence, so that they develop a deeper understanding of the world around us.
At the heart of our progressive science curriculum is scientific investigation. Wherever possible, we aim to deliver lessons where children learn through varied systematic investigations, leading them to become independent learners who are curious and willing to ask and answer their own questions. We ensure these skills are built-on and developed throughout the children's time at Our Lady and St Joseph's so that they are able to apply their scientific knowledge when using equipment, conducting experiments, explaining concepts confidently using scientific vocabulary and develop their inquisition for Science.
By providing a rich and diverse experience and strong quality first teaching within the school, we believe that our children will build the knowledge and scientific skills to be able to demonstrate a coherent knowledge and understanding of the world we live in.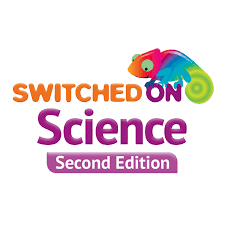 Implementation
At Our Lady and St Joseph's, we follow Rising Stars Switched on Science to implement the full coverage of the primary science programmes of study. Switched on Science provides access to all subject knowledge and working scientifically objectives in a range of contexts to support the embedding of these concepts and skills. This science curriculum is a spiral curriculum. Scientific knowledge is revisited and built upon across key stages. Vocabulary is developed and used systematically and knowledge of our wider world becomes embedded.
Our Science curriculum content is delivered by the class teacher following appropriate CPD provided by Switched on Science. This is supplemented by the use of provided resources carefully chosen to deliver the knowledge and skills needed and placed appropriately within a sequence of learning. The curriculum ensures that, where appropriate, children engage in regular first-hand experience using a range of equipment, including the use of ICT where suitable, to enhance and deepen learning. All Science lessons have an agenda and include introducing or revisiting key vocabulary.
Throughout the various units, teachers are supported in developing approaches which scaffold pupils in asking a range of questions and making their own decisions about how to answer them using the five scientific enquiry activities: observation over time, fair or comparative tests, identification and classification, research and pattern seeking.
Assessment – How do we measure progress?
Both substantive and disciplinary knowledge are frequently assessed throughout each unit of work through the use of carefully chosen assessment tasks provided by Switched On Science. These assessment tasks are carefully chosen and placed in the sequence of learning by our science specialist and curriculum lead. Alongside this, quizzes at the beginning or end of each Science lesson are used to allow our teaches to gauge pupil understanding, but also gives our children an opportunity to frequently revisit prior learning.
Spaced learning through the use of science morning tasks equally enables our children to re-visit previous science topics time and time again.
Inclusion – How do we meet the needs of all learners?
A key principle of our teaching is about belief that every child can engage with the science curriculum for their year group. Carefully chosen content ensures children gain clear scientific knowledge and working scientifically skills so that they are inquisitive, confident learners equipped for the next phase of learning and excited to play their part of as active citizens in the world.
British Science Week 2023