Class Liturgy
Children experience liturgy in their own classrooms and as a whole school. Members of staff lead liturgies at different points in the year based on the liturgical calendar. Father Patrick from St. Joseph's Catholic Church also comes to school and celebrates mass with us.
Throughout the year, classes take responsibility to lead the school in a Gospel Assembly. A Gospel Assembly is a liturgy that often uses the Gospel that has been read in church the weekend before. Children will reflect on the Gospel message and present this to everyone before finishing the liturgy with prayer.
Below are some photos from our Gospel Assembles and liturgies from last term.
Wednesday 18th May - Good Shepherd Thanksgiving Service, St Maries Cathedral, Sheffield
Year 3 attended a service led by the Diocese of Hallam, along with Bishop Ralph to give thanksgiving for all the schools who raised money for the Good Shepherd appeal over Lent. As part of Year 3's class mission, the children spoke to the school about the Good Shepherd and promoted, organised and ran the chocolate raffle to raise money for this important charity. It was lovely for the children to attend the service in Sheffield, they sang the songs beautifully and were impeccably behaved. We were very proud of them.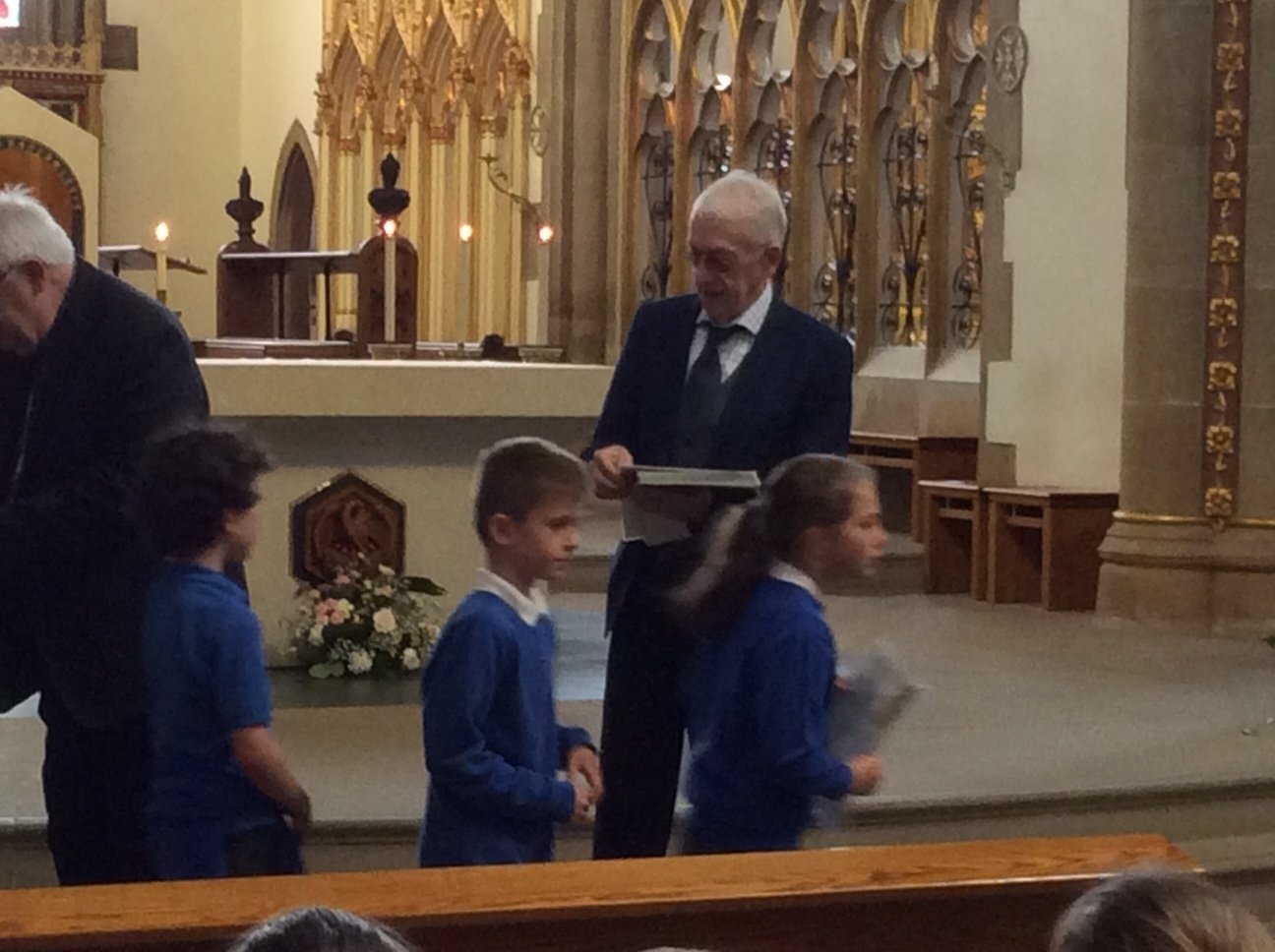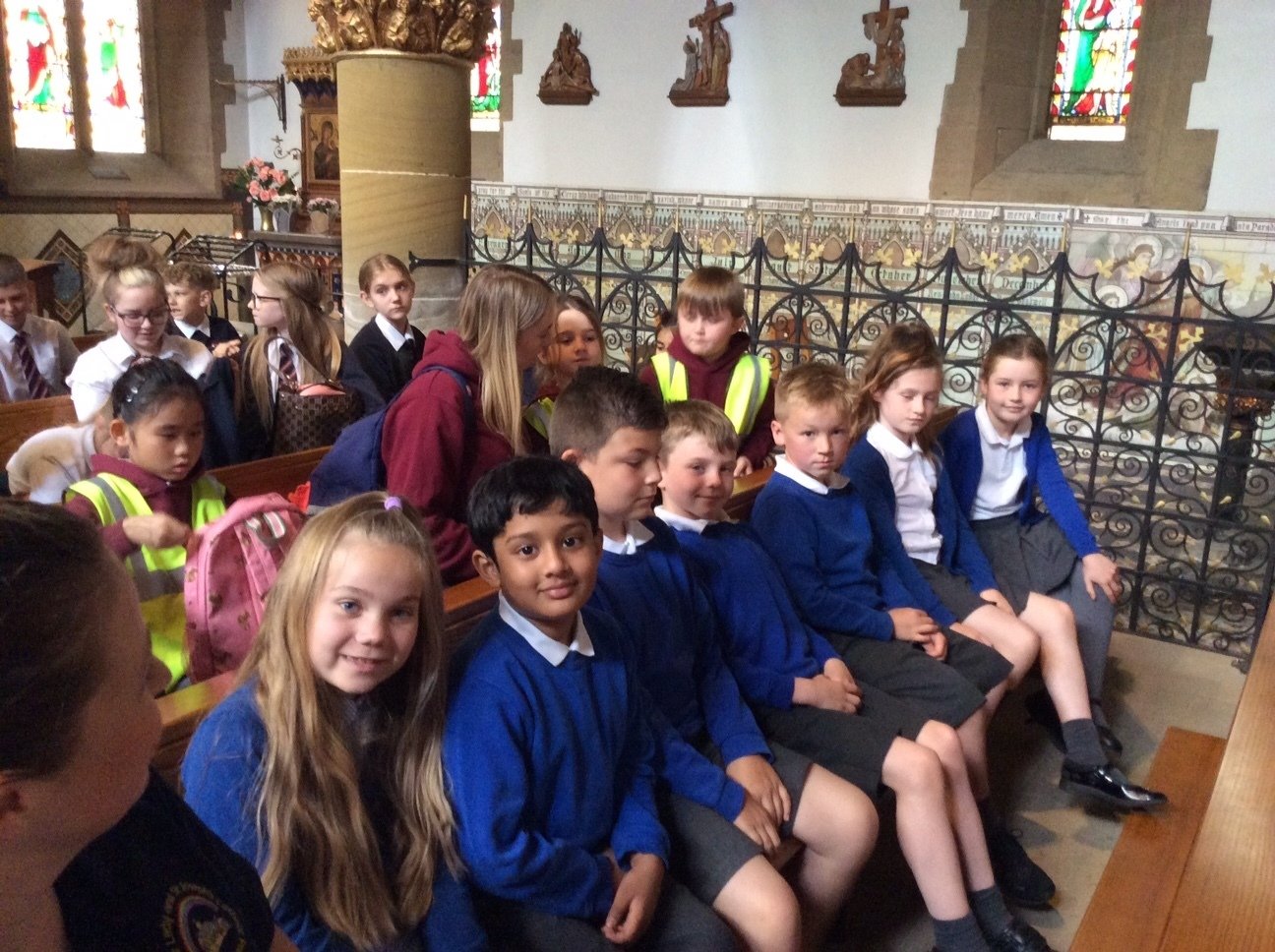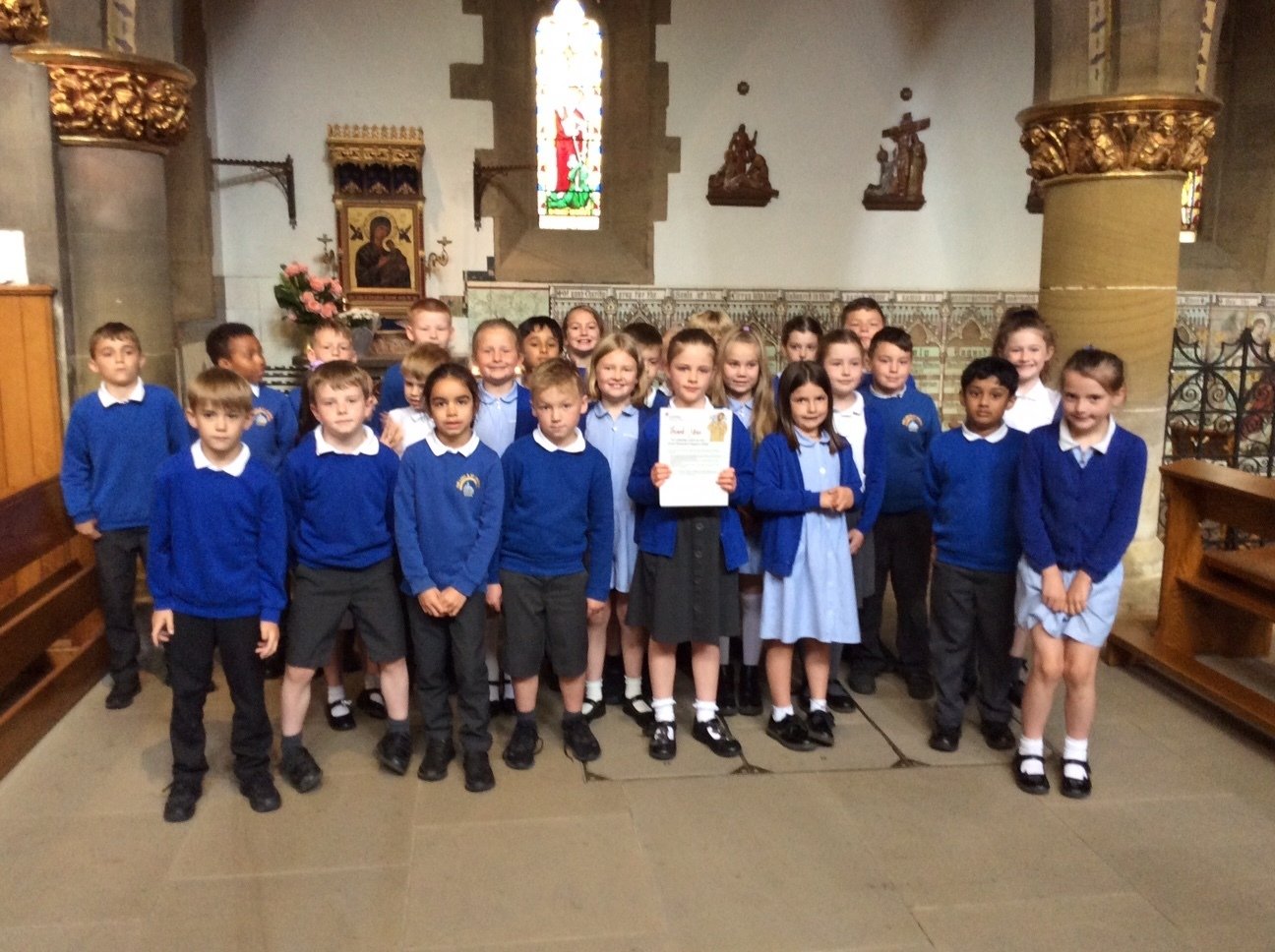 Tuesday 24th May - Year 5 and Year 6 child led class liturgies
To respond and celebrate their learning on their latest Come and See topic, the children in Year 5 and 6 were invited to lead their own prayers, readings and response in a class liturgy. Both classes gave different responses, but equally as reflective and respectful of each other's thoughts and response.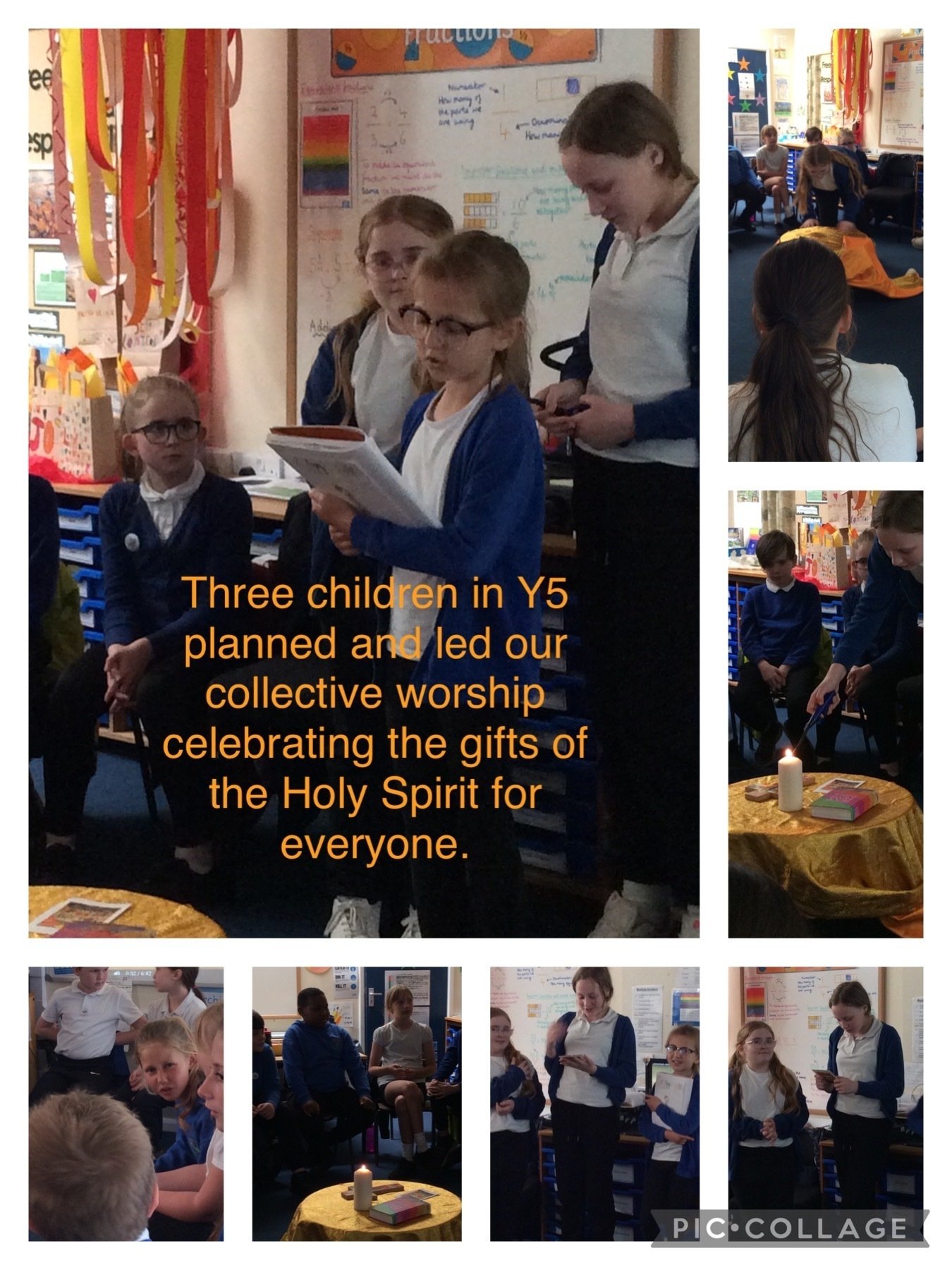 Thursday 26th May - Ascension of the Lord School Mass
We were joined by Fr Patrick to celebrate the Ascension of the Lord. The readings and prayers were led by Year 6. There was a lovely reflection sung and signed by a group of Year 6 children which was beautiful. The children all sang enthusiastically and sat and participated brilliantly throughout. It was wonderful opportunity to celebrate the Lord's feast day.