Catholic Life Newsletter
Please click below for our previous Catholic Life Newsletters, which give you a snapshot of what is happening in school at the moment.
Catholic Life Newsletter March 2022.pdf
Catholic Life Newsletter April 2022.pdf
Catholic Life Newsletter Easter 2022.pdf
May is the Month for Mary
We have been very fortunate to have Mrs Reynolds, our school chaplain come and spend time with the children every week during the month of May. She has worked with some members of the Mini Vinnies in raising awareness of why May is an important month where we ask Mary to pray for us. They led Key Stage assemblies and Mrs Reynolds visited Foundation and Key Stage 1 to talk about Mary more. Here is her powerpoint she used with the children. The children particularly loved the photo of Mrs Reynolds herself crowning Mary when she was a little girl!
There has been a Come and Go Rosary Group running over lunchtimes. Children are invited to come and join Mrs Reynolds or Mrs Machen with a Hail Mary, or a decade, or two! Children bring their own prayer intentions too, and they all have a rosary to hold. It has been lovely to watch the children pray to Mary together.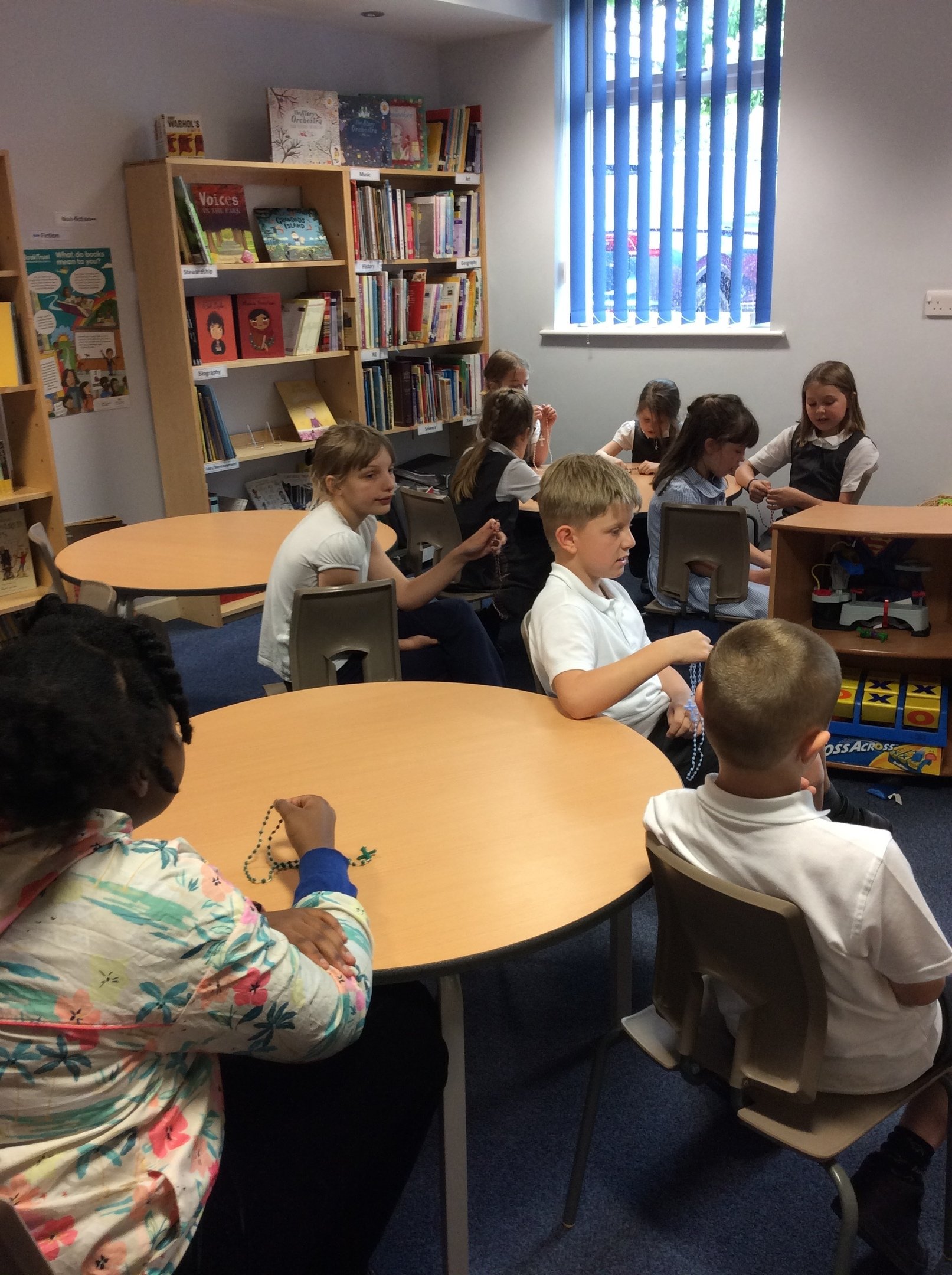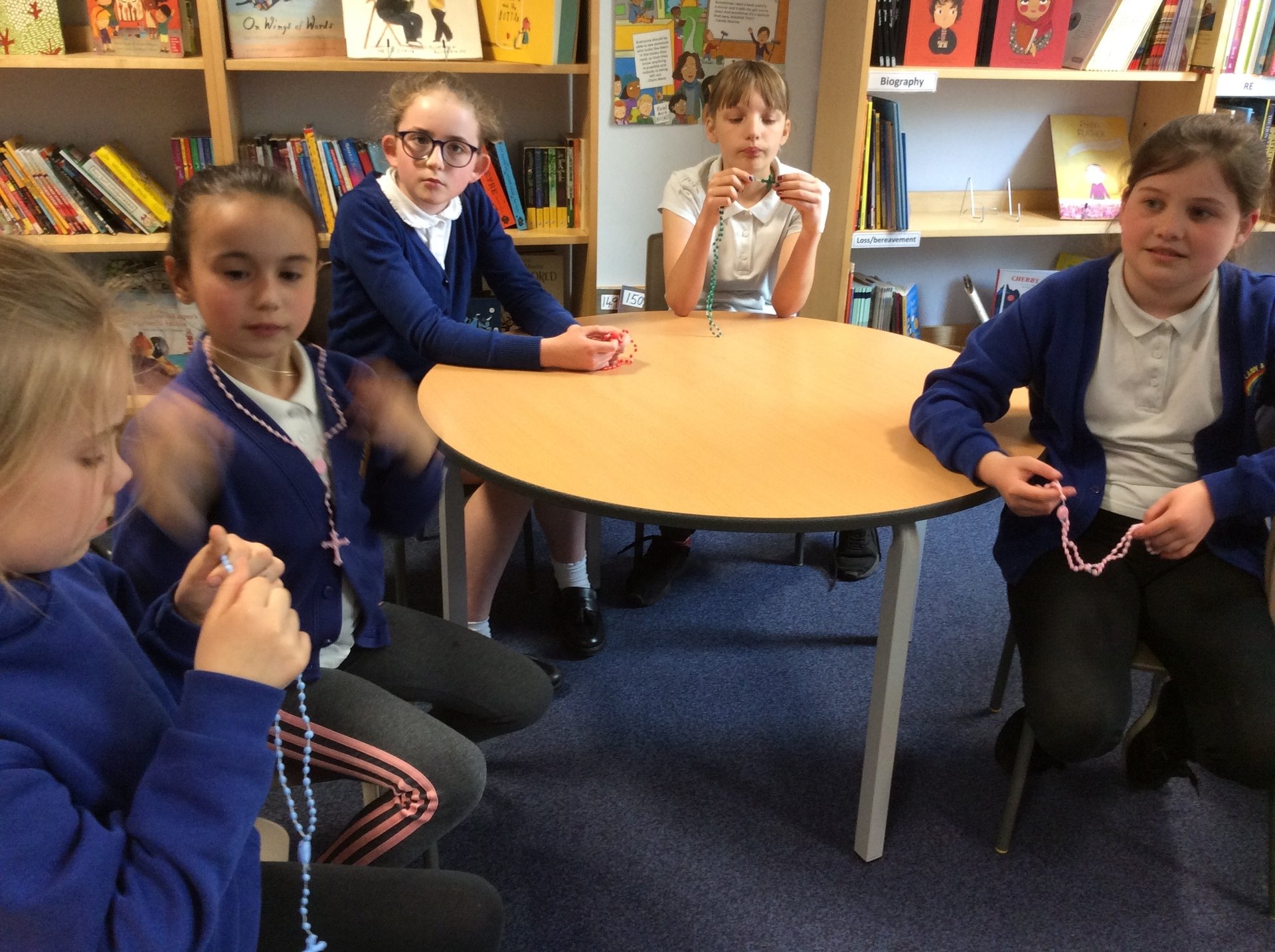 Please let Mrs Machen or a Mini Vinnie know if you would like us to pray for you or someone you know who needs a prayer or two at the moment.
There are two lovely altars for Mary in school as well and more and more flowers keep appearing on there as the month goes on. Foundation Stage also like to care for their special Mary.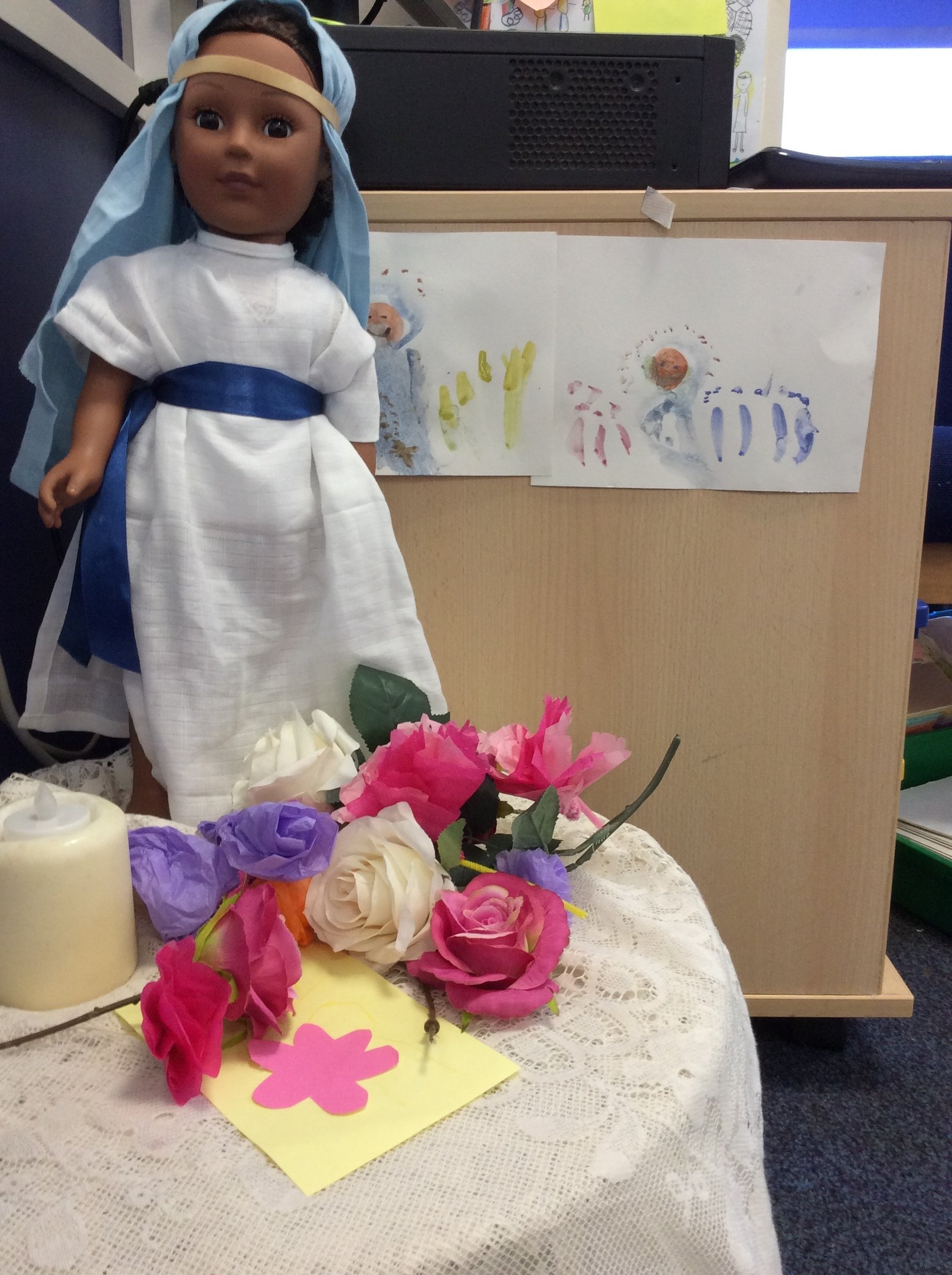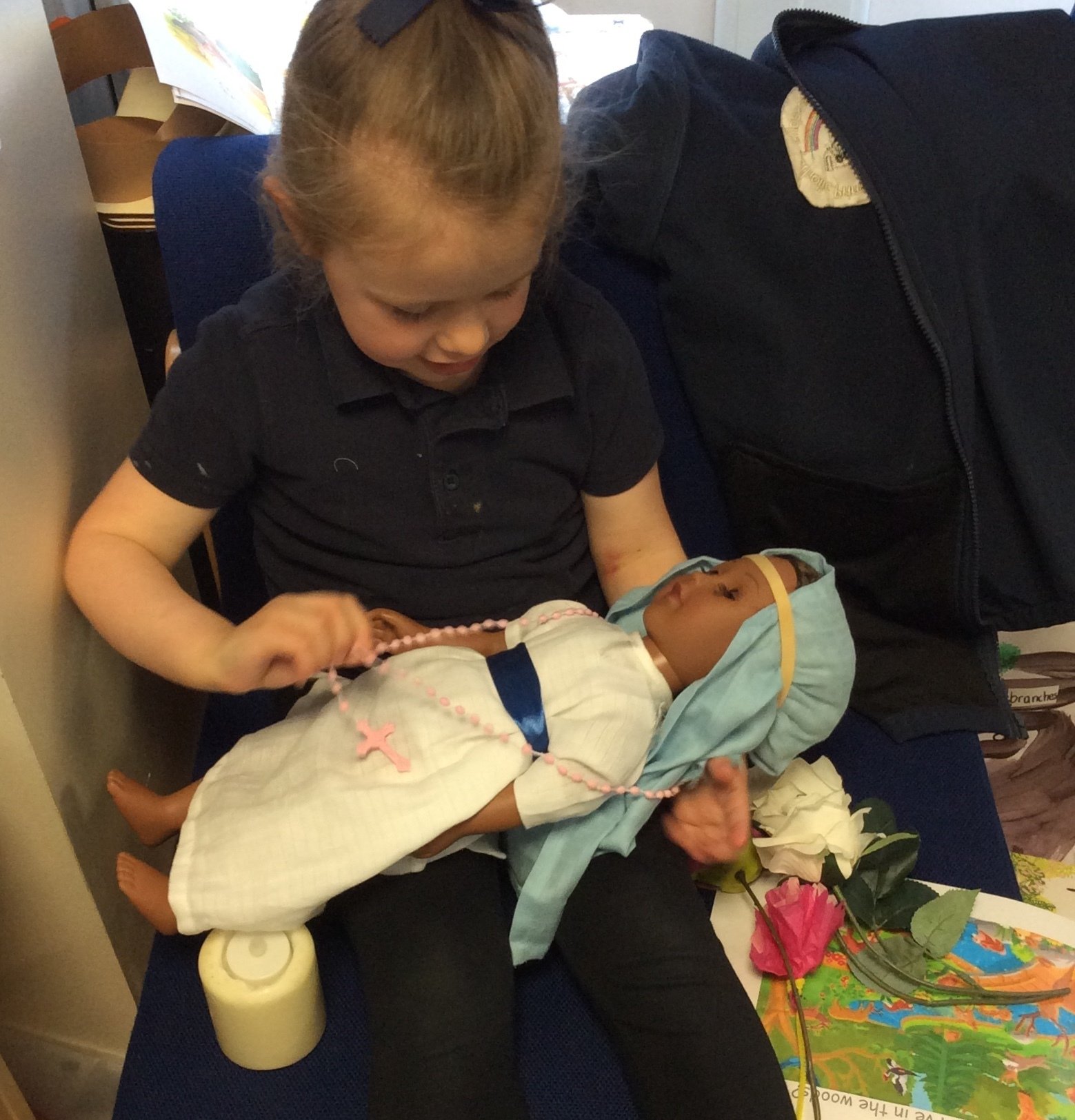 Class Mission Updates
Year 2 have been busy on their mission this term and have taken part in Cafod's Step Up to the Plate Campaign.
Mrs Reynolds came and helped Year 2 think about the way the world grows and shares it's food. Sometimes it is very unfair to families who live in the poorest countries, and people are hungry. Year 2 created some artwork to join with Cafod to raise awareness about this very important issue.