Prayers at home
If you would like to pray at home, here is a list of some suggestions you could try together as a family. We believe that there is no right or wrong way to pray to God, we teach children in school that a prayer is like having a chat. You can say one of our formal prayers or you can just say what you are thinking and what you want God to know. A prayer can start with 'Dear God' and end with, 'in Jesus' name, Amen.' It can also include one of these ideas below to help you get started or try something new.
Prayers at Home in Advent
Over the next few weeks, children will take it in turns to bring home an Advent Travelling Bag.
For Foundation Stage and Key Stage 1 children, their travelling bags are called Mary on the Mantel. The video to accompany the travelling bag is here: Mary on the Mantel.MOV
The bag should look like the photo below and here is the accompanying prayer. If you have any questions or would like to share your pledge to Mary with us, email f1@olsj.org.uk.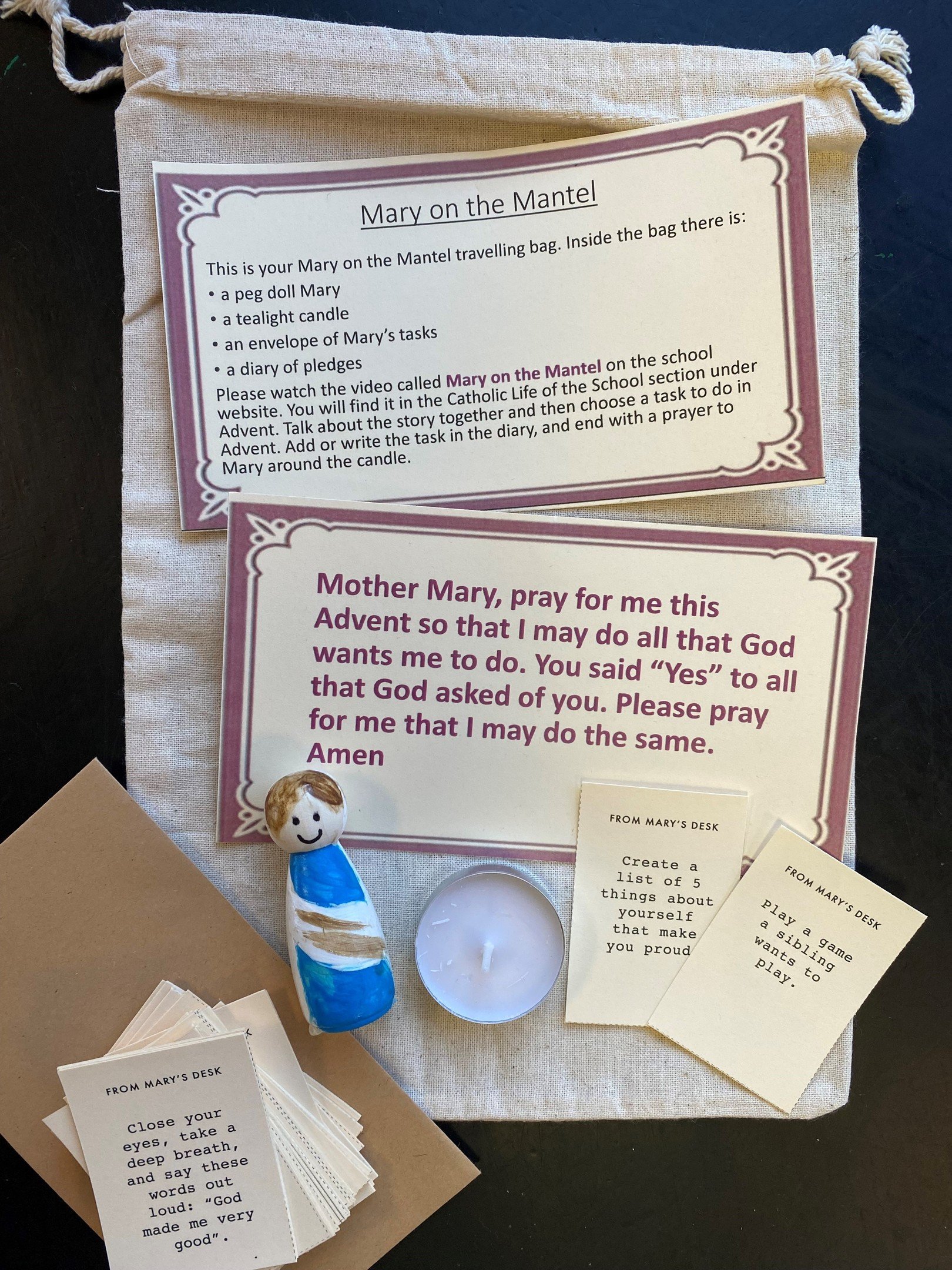 There are some more ideas here: Praying at Home