Prayers at home
If you would like to pray at home, here is a list of some suggestions you could try together as a family. We believe that there is no right or wrong way to pray to God, we teach children in school that a prayer is like having a chat. You can say one of our formal prayers or you can just say what you are thinking and what you want God to know. A prayer can start with 'Dear God' and end with, 'in Jesus' name, Amen.' It can also include one of these ideas below to help you get started or try something new.
Prayers at Home in Lent
In Lent, we have been using this prayer as part of our Outdoor Lenten journeys. You may like to use it together at home.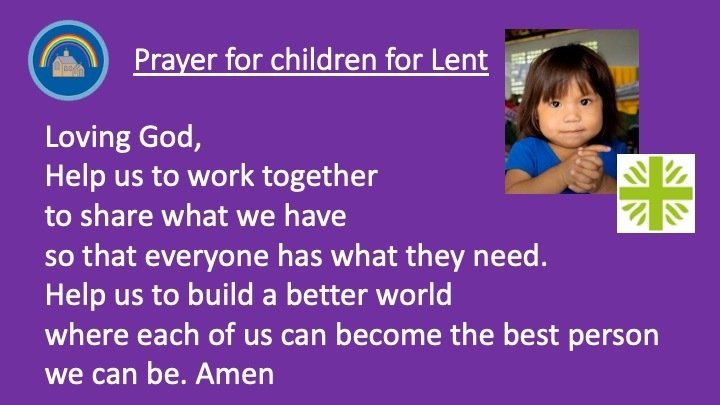 In Lent, you could complete an activity like this as a family.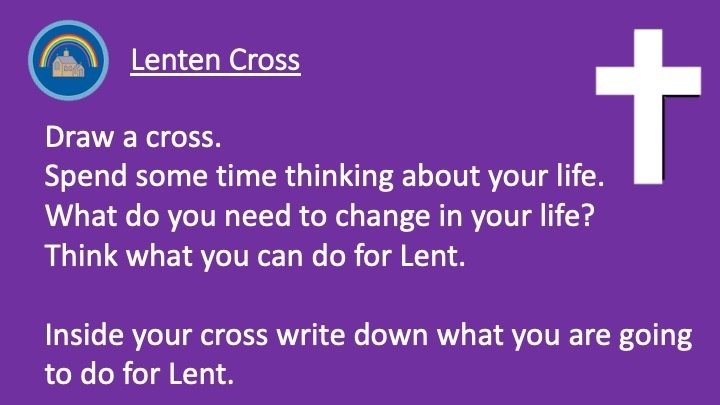 In Lent, you could create a prayer table together.