Welcome to the Year Four Blog
Keep an eye on this blog to find out what we have been learning about this half term.
Below you will also find the timetable and homework for this week.
Year 4 Class Blog
Year 4 (Year 4) on: Year 4 Class Blog
I'm sorry our day was cut short in person.
At least I could say good bye to you all before I had to leave for the day and then see you again on Zoom.
A huge, massive, gigantic THANK YOU for being such an incredible class. I have actually LOVED teaching you guys and I couldn't imagine a better team to go through these crazy years!
You'll be amazing in Y5 I'm sure Miss Garfit is looking forward to your time together as her first year in our school.
You know I'll be making my new class the best in school but I need you all to be that fantastic example I can point to in Upper KS2 as something they can aim for.
Please come back and say "Hi" whenever you can. I would love to hear about your new achievements or new books you've discovered.
Incredible work guys. Have the Super Summer you deserve but please stay SAFE and come back to us in September ready to continue your search for excellence!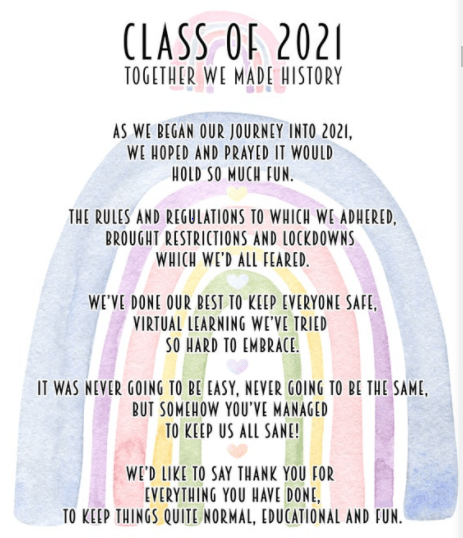 Thank you,
Mr Shillaw
---
Below are the timetable and homework for this week.