Keep an eye on our blog for updates on what we are doing this year.
Year 1's Blog
Year 1 (Year 1) on: Year 1's Blog
After a week of productions and end of the year assessments, Year 1 let off some steam in a fun and wet outdoor Thursday afternoon.
Working as a team, children had to get water from one bucket to another bucket at the other end of the field using only sponges.
In a test of team work and speed, the winning team were the ones with the fullest bucket at the end.
Children had lots of fun and got quite wet in the process. Luckily it was a warm afternoon so they soon dried off in the sun.
Well done to the winning team!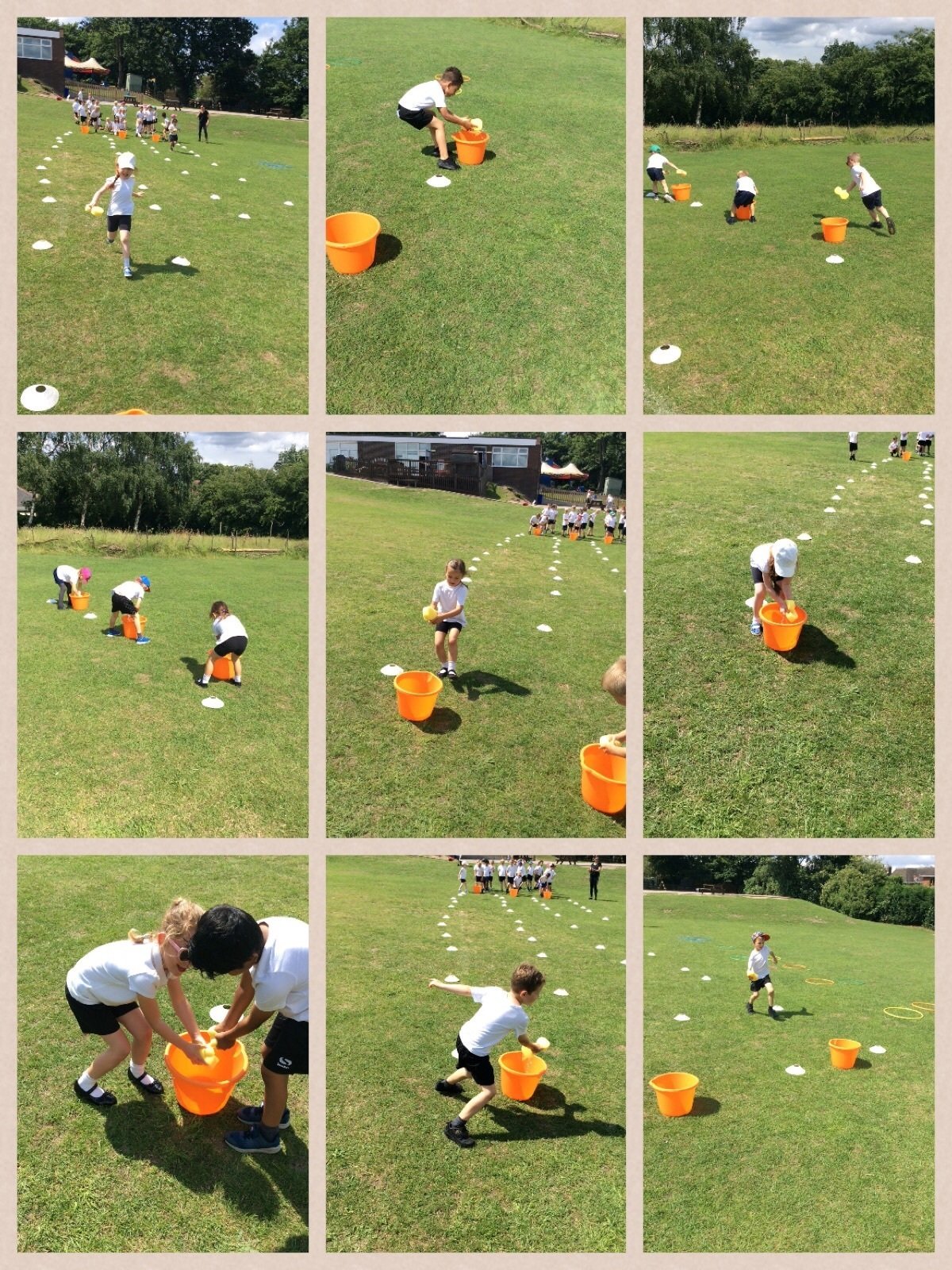 ---