Keep an eye on our blog for updates on what we are doing this year.
Year 6's Blog
Year 6 (Year 6) on: Year 6's Blog
Today the Vex Robotics teams competed in the South Yorkshire area finals at Montgomery Hall competing against teams from both primary and secondary schools.
Both teams performed fantastically throughout scoring consistently highly. They also impressed the judges with their STEM research, design knowledge and engineering diaries.
After a very tense final round the Year 6 team Wacky Wobots came out on top of the Team Work challenge.
The Year 5 team Robotic Unicorns scooped the design award.
The Wacky Wobots also won the STEM research award for brilliant presentation about robots been used to help diabetics.
Finally the Overall Excellence award was won by the Year 6 team Wacky Robots who scored highly across all the disciplines. This also comes with an invite to the World Finals in Kentucky, USA.
Well done to both teams!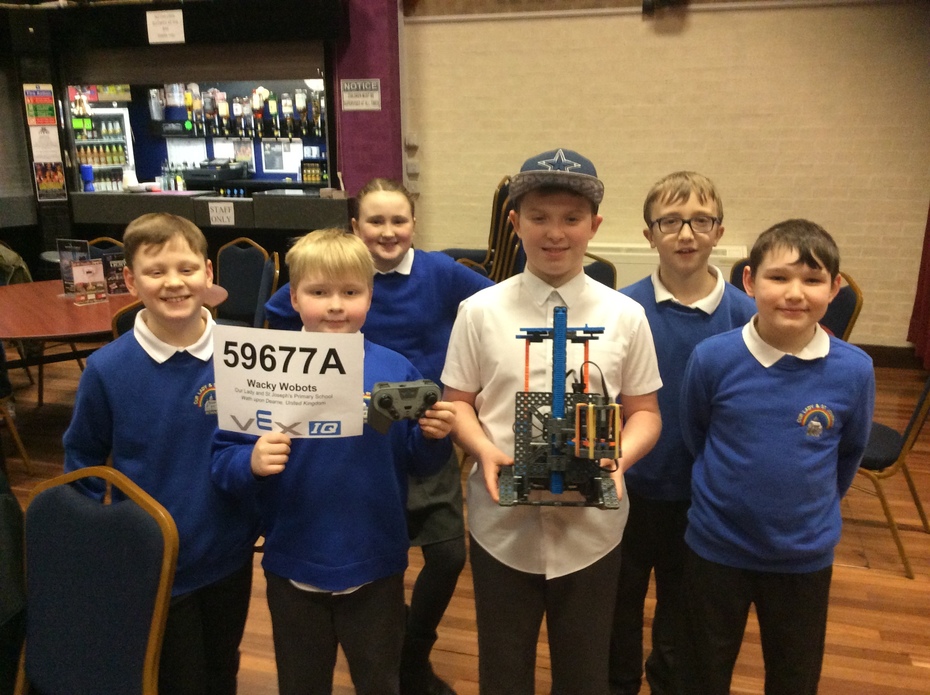 ---