Keep an eye on our blog for updates on what we are doing this year.
Year 5's Blog
Year 5 (Year 5) on: Year 5's Blog
Y5 went on a visit to St Marie's cathedral. Mr Finegan let us play the electric organ and the piano, some of us can even play tunes. Mrs Maher said there were 220 angels in the cathedral but they were all different. Did you know that Charles Pratt is buried here?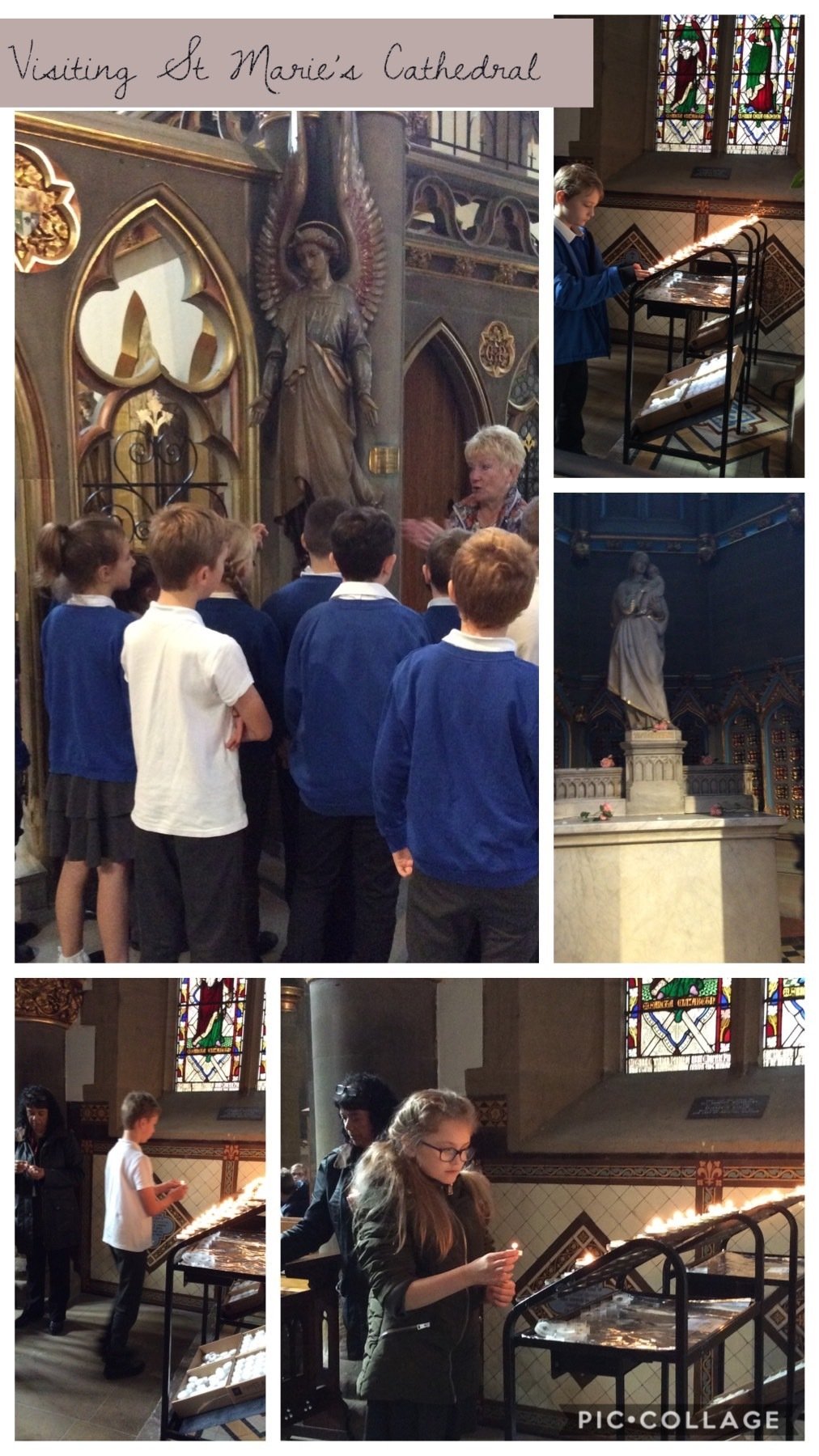 ---