Welcome to Foundation Stage One
Keep an eye on our blog for updates on what we are doing this year.
Foundation Stage 1's Blog
FS 1 (Foundation 1) on: Foundation Stage 1's Blog
In Maths this week, we have been learning all about whole and parts. We now know that it is a whole if it's all there and it is not a whole when some is missing. We also learnt that a whole can be cut in to parts, with some parts being small, some parts being big and other parts being the same size.
What better way to consolidate our learning than with toast! We had a WHOLE slice of toast which we then cut in to PARTS. Once we had taken a bite-we knew that it would never be whole again and must be gobbled up!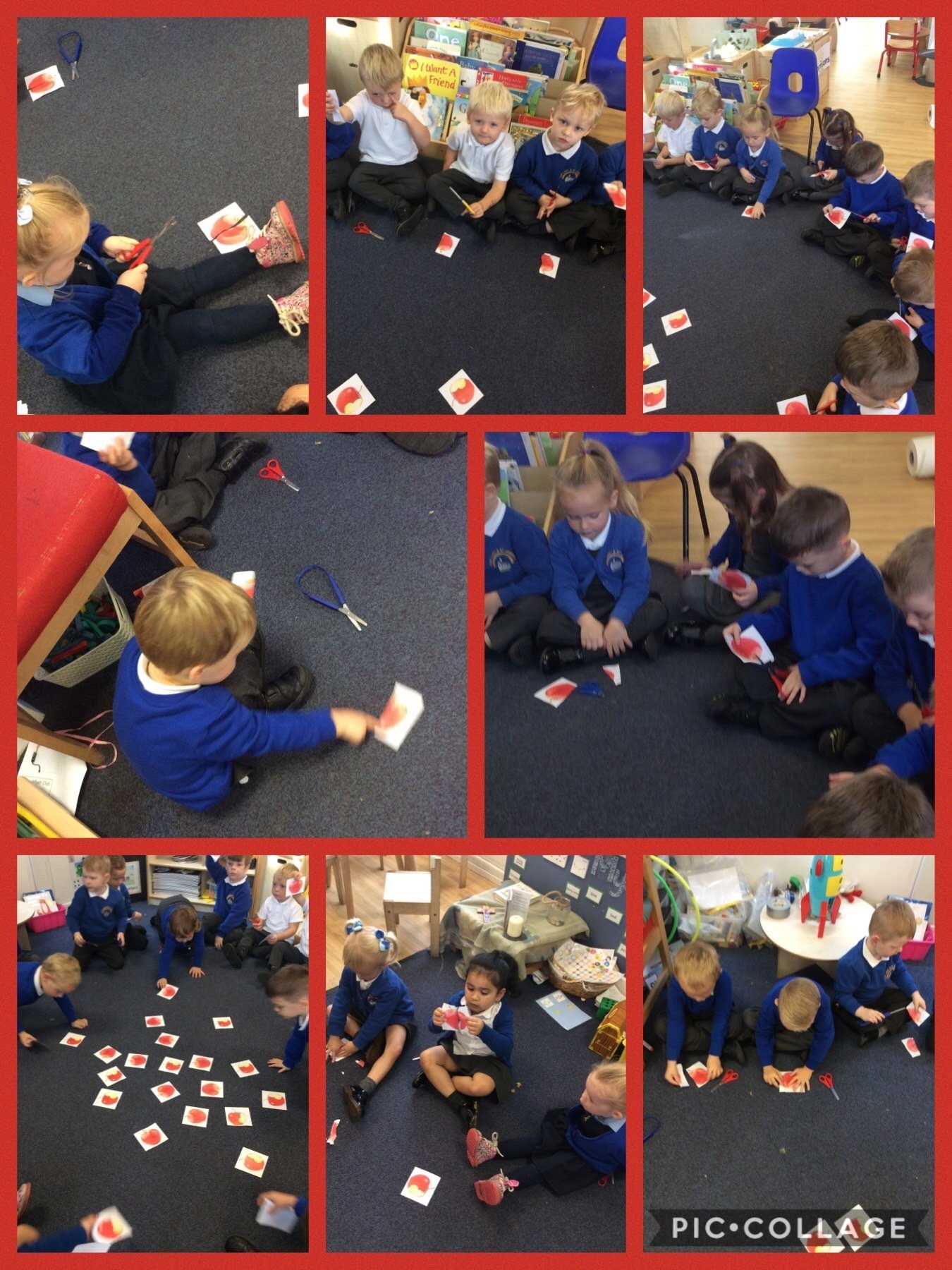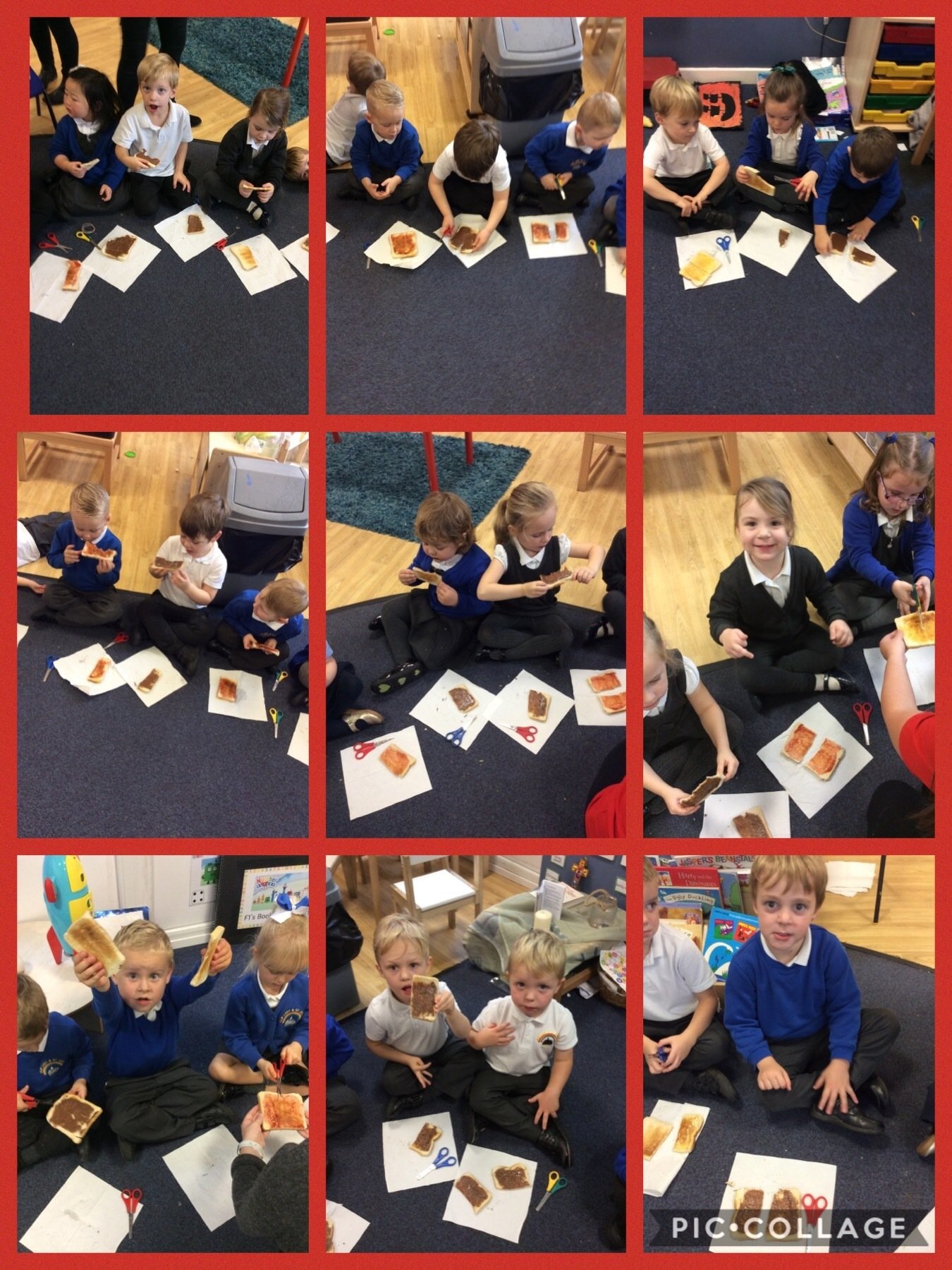 ---