Welcome to Foundation Stage One
Keep an eye on our blog for updates on what we are doing this year.
Foundation Stage 1's Blog
FS 1 (Foundation 1) on: Foundation Stage 1's Blog
The children all looked fabulous today! We saw everyone from Matilda to Mary Poppins to Superworm to a dragon! We participated in lots of book related activities today. We especially liked 'stop and drop'- this is where we stopped whatever it was that we were doing, dropped on the carpet, choose a book and read it with our friends.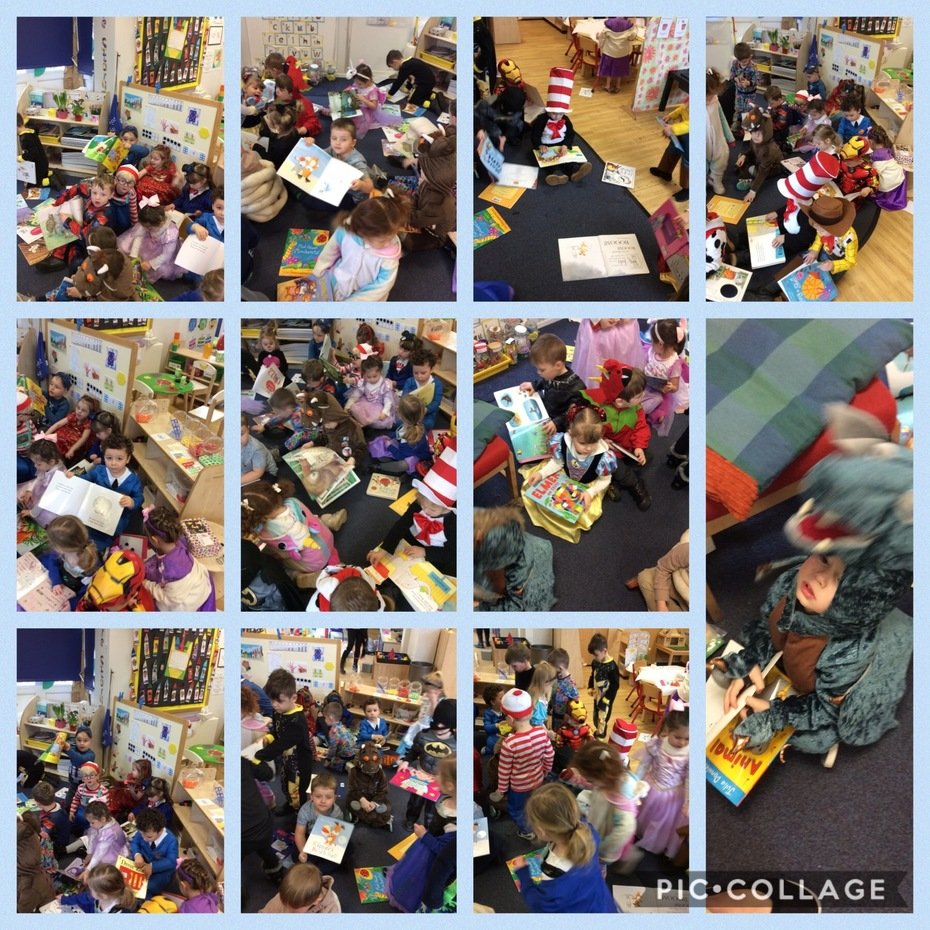 ---